Levi Dickey needs YOU for the NEU Charity of the Year
What is it? Camp Kesem is a nationwide community, driven by passionate college student leaders, that supports children through and beyond their parent's cancer. Camp Kesem serves children who have lost a parent to cancer, have a parent undergoing cancer treatment, or whose parent is a cancer survivor.
How can we help? By donating $1, $5, $10 or $25 to a Karl the Caterpillar piece, you are supporting to Camp Kesem to benefit children of parents with cancer. Your decorated piece will be attached to our ongoing caterpillar in the school media center. All proceeds will go to Camp Kesem. Please see your teacher or office staff to turn in donations and collect your caterpillar piece to decorate.
Who can participate? Everyone! We need your help so ask family, friends, and neighbors to contribute to whis worthy cause. Additional flyers are available in the school's office.
What is our goal? Our goal is to reach $1000 as a whole school and we can do it with your help. Every contribution will have a caterpillar piece added to the school's caterpillar in the media center.
Where can l learn more? Please see www.campkesem.org for more information on our No Excuses University Charity of the Year, Camp Kesem.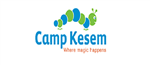 ---