WELCOME TO THE AYALA HIGH SCHOOL STUDENT STORE

Hours - 7:15 a.m.-2:45 p.m.
(909) 627-3584 ext 2602
(For questions or problems with this page please email: Carol_Oberg@chino.k12.ca.us)
"A Tale As Old As Time"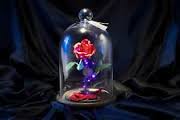 Ayala High School's 2017 Junior-Senior Prom!!!

May 6th; 7:30 - 11:30

Discovery Center of Orange County
2500 N. Main Street, Santa Ana, CA 92705

TICKET PRICES:

$80 April 3 – April 13 21th (lower price extended)
($2 discount per Ayala USB card)

$95 April 22 – May 3
(No more discounts! Buy early!)

**TICKETS MAY ONLY BE PURCHASED BY A JUNIOR OR A SENIOR**

Dance tickets for Junior/Senior Ayala students will be sold online as single tickets. Only one ticket per account may be purchased. If you are attending with a date who is a Junior/Senior Ayala student and would like to purchase your date's ticket you will be able to use your credit card on your date's account to pay for their ticket. Follow the instructions on the item in the webstore to purchase your ticket.

AYALA STUDENTS BRINGING GUESTS NOT CURRENTLY ATTENDING AYALA MUST HAVE AN APPROVED GUEST PASS AND PURCHASE BOTH TICKETS IN THE STUDENT STORE, NOT ONLINE!
Juniors / Seniors attending the dance with an Ayala underclassman (Sophmore or Freshman) must purchase their guest's ticket in the student store! (They will purchase theirs online like usual.)
ID / USB CARDS ARE REQUIRED FOR ADMITTANCE TO THE DANCE!!!
*Click HERE to download a guest pass*
*Click HERE to download the dance rules*
*Click HERE to download picture information*


AYALA'S PAST YEARBOOK GIVE-AWAY EVENT



Lost your yearbook? Threw it away when you moved out?? Didn't get a chance to buy one when you were a student???
Ayala has an abundance of yearbooks in storage from past years and would like to give them away to interested parties at no charge! We are including books from years 1992 – 2008 in this give-away. Some years are more limited than others!
("SOLD" OUT: 1994, 1995, 1996, 1997, 1999, 2003, 2007)
Call the student store @ (909) 627-3584 x2602 or email Carol_Oberg@chino.k12.ca.us to check availability and reserve your copies now!
AYALA BULLDOGS 16oz. Double-Walled Acrylic Tumbler!!!
$10