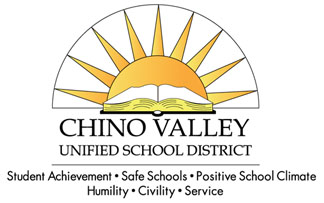 Chino Valley Unified School District offers premiere educational opportunities for over 29,000 students to develop 21st Century skills from Transitional Kindergarten through 12th grade. Nestled in the region known as the Four Corners – on the boundaries of Los Angeles, Orange and Riverside Counties and located within San Bernardino County – the District serves the communities of Chino, Chino Hills, and parts of south Ontario.
There are 35 schools in the District including 20 elementary (K-6), 2 Kindergarten – 8th grade, 5 junior highs, 5 high schools, and 3 alternative schools including a virtual program. The District employs about 2,400 people, making it one of the largest employers in San Bernardino County.
Chino Valley Unified SD is home to 19 California Distinguished Schools, some that have been named Distinguished Schools more than once. It is also home to a National Blue Ribbon school, Title 1 Achieving Schools and a California Department of Education Service-Learning Leaders School.
Student test scores traditionally lead schools throughout the County of San Bernardino. Many alternative education opportunities are available for students needing a nurturing environment outside the traditional classroom. The District offers a wide variety of elective courses, ROP career pathways courses, and small learning academies. The graduation rate of 88.9% is far above the statewide rate of 80.2% and countywide rate of 78.3%. The drop-out rate of 5.9% is on the decline and is well below the state average of 11.6% and the county rate of 12.2%. An F1 Visa program is in its third year for non-immigrant students to spend a year in one of the District's high schools.
Chino Valley Unified is responsive to the needs of families by offering before and after school care. Thriving performing arts and athletic programs, nationally recognized marching bands, and invigorating parent involvement programs distinguish Chino Valley Unified School District as one of the best school districts in California.
In 2014 and for the third time in four years, Chino Valley Unified has been designated as a Model School Attendance Review Board (SARB) District by the State Superintendent of Public Instruction for its attendance improvement and dropout. The SARB process is available for students with problems above and beyond the norm and provides resources for families who may be experiencing issues that contribute to a student's truancy.
Chino Valley Unified is also home to the award winning Attendance Counts! campaign that has generated an additional $3.6 million in revenue since 2007. Revenue that is generated by students for students.
Humility, Civility and Service are the District's guiding principles.
The District motto is: Student Achievement, Safe Schools and Positive School Climate.
CALIFORNIA DISTINGUISHED SCHOOLS





Liberty ES
2013/2014
Litel ES
2013/2014
Townsend JHS

2012/2013
Cal Aero Preserve Academy

2011/2012
Chaparral ES

2011/2012
Oak Ridge ES

2011/2012
Rolling Ridge ES

2011/2012
Wickman ES

2011/2012
Ayala HS

2010/2011
Cortez ES

2009/2010
Country Springs ES
2009/2010
Eagle Canyon ES
2009/2010
Canyon Hills JHS

2008/2009
Rhodes ES
2008/2009
Wickman ES
2008/2009
Country Springs ES

2005/2006
Butterfield Ranch ES

2003/2004
Marshall ES

2001/2002
Townsend JHS
2000/2001
Country Springs ES

1999/2000
Hidden Trails ES
1999/2000
Eagle Canyon ES

1996/1997
Briggs FS

1992/1993









TITLE 1 ACADEMIC ACHIEVING SCHOOLS





Chaparral ES

20011/2012
Cortez ES
2009/2010
Los Serranos ES

2005/2006
Newman ES

2005/2006
Marshall ES

2001/2002









NATIONAL BLUE RIBBON SCHOOLS





Country Springs ES

2006/2007









GOLDEN BELL AWARD





Country Springs ES

2007/2008









CALIFORNIA DEPARTMENT OF EDUCATION

SERVICE-LEARNING LEADERS SCHOOLS





Rhodes ES

2008/2009
Chino Valley Unified School Strategic Plan and Goals 2014-17