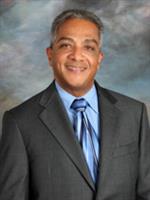 A Message from
Superintendent
Wayne M. Joseph
February 2, 2017
To provide a more complete picture of what contributes to a positive educational experience for our students and to help the public understand the performance of our schools, California will be releasing its new California School Dashboard this year.
The State Board of Education recently approved the dashboard, an evaluation rubric for the state's comprehensive school accountability and continuous improvement system that supports the overall objectives of the Local Control Funding Formula – the state's funding and accountability process adopted in 2013.
The evaluation rubrics are designed to measure school and district performance in eight priority areas that define quality education: basic services; implementation of the new state standards; parental involvement; student achievement (including English learners' progress); pupil engagement; school climate; access to broad course of study; and pupil outcomes.
By displaying the range of results in an interactive, web-based dashboard that will be unveiled to the public in March, the evaluation rubric will serve as the primary method of measuring student achievement, school performance and progress toward more equitable outcomes for all students. The dashboard is to be fully operational by the 2017-18 school year. The new system replaces the former Academic Performance Index, which represented a "one-size-fits-all" approach to measuring school performance using a single, narrow metric.
This is an exciting and important step for our district/school and schools across California as we upgrade our education system in order to prepare our students for 21st century careers and college. We will continue to keep you apprised of further developments as the state rolls out the California School Dashboard.
Thank you for supporting your student(s) and being a partner in educating the children in our community.
Wayne M. Joseph
Superintendent
(Feb. 2, 2017)
---