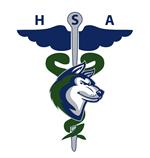 Chino Hills High Health
Sciences Academy student
emcees health conference
Chino Hills High student Melissa Avalos was chosen one of two student emcees to host the Inland Health Professions Coalition's Health Professions Conference on March 17 at Loma Linda University Medical Center in Loma Linda.
Melissa is a member of Chino Hills High's Health Sciences Academy, and was a summer intern at Priceless Pets animal adoption center in Chino Hills. Her goal is to become a critical care nurse.
Click the link below to see Inland Health Professions Coalition newsletter that features Melissa and the other student emcee, Ressa Moss from Ranch Cucamonga High.
http://myemail.constantcontact.com/The-Health-Professions-Conference-Review-Edition.html?soid=1102816912429&aid=VZvhTrgJk9c#fblike
(March 28, 2017)
---