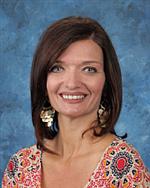 Eagle Canyon teacher
Gina Solis nominated for

Education Medal of Honor
Gina Solis was so active at Eagle Canyon Elementary School as a parent that the school staff knew they could expect great things when she became a teacher there years later.
Solis, an Intervention Teacher at Eagle Canyon for the last two years, has been nominated for the Education Medal of Honor that will be announced at a banquet of the San Bernardino County School Boards Association on April 27 in Rancho Cucamonga.
For the complete story, click here.
(April 20, 2017)
---