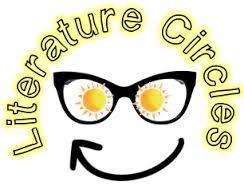 Wrinkle in Time - Webquest - Jobs
DIRECTIONS FOR LITERATURE CIRCLES

1. Refer to your group's job chart to see when your different roles occur.

2. You will meet every daily for approximately 35-40 minutes. Be sure that you have your role assign-

ment complete BEFORE each meeting. Each group has a folder to keep role sheets organized.


3. If you know you are going to be absent on a meeting day, fill out your role sheet ahead of time and put it in your group's folder.

4. On the first meeting day, your group will fill in the "Meeting Assignment" sheet.

This will organize your reading selections. If your group needs to modify this page, that is acceptable.

5. You will have a total of 10 meeting days. Keep this in mind when you are filling out your "Meeting Assignment" sheet.

6. After your last meeting, your group will start the evaluation project.