Home of the Boston Red Sox, Room 24

Coach Kristi Keuning, 6th Grade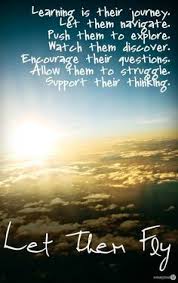 Phone:
Email:
Degrees and Certifications:
Meet Coach Kristi Keuning

My Philosophy

I believe that each child is a unique individual who needs a secure, caring, and stimulating atmosphere in which to grow and mature emotionally, intellectually, physically, and socially. It is my desire as an educator to help students meet their fullest potential in these areas by providing an environment that is safe, supports risk-taking, and invites a sharing of ideas.
SBAC Practice Test Website

Smarter Balanced Practice Tests

Then click on: Go To the Test

Sign in as a guest

pull down: 6th grade

Lastly, choose the topic you would like to practice

These results are not saved nor scored.
Big Ideas Math

Students have access to our math book online.

Use CLASS LINK -

Access Code: 8KES-YPJX-ZZN7 DO NOT Reset password!!

To find Video Tutorials/Ebook - choose APPS

*Select Dynamic EBook & Videos - use online or download app

USE CLASS LINKS - UNDER STUDENT TAB TO ACCESS ALL PROGRAMS

One Drive/Office 365 Accounts:

CVUSD Website under the Student tab or Scholar Links on Rhodes Webpage

Click on: https://login.microsoftonline.com/

username: student's regular user name for school@stu.chino.k12.ca.us

password: student's regular password for school

Mc-Graw Hill Wonders - Reading Series

Our Scholars have a new reading series. They were given their usernames and passwords in class. There will be opportunities to do some assignments and assessments online. The site also offers their textbooks, practice pages, games, and other helpful resouces.

https://connected.mcgraw-hill.com/connected/login.do

IXL.com

This is a special website in which each of the students have individual accounts. It is a great tool for practicing the standards that are being worked on in class and reviewing them at night. (Math, Language Arts, Science & Social Studies)


username -- student's regular log-in@chino (*must put @chino)

password -- student's regular password

Sign into your Office 365 account to type word documents, make power point presentations, sway presentations, and more.

Your login is your your school login followed by @stu.chino.k12.ca.us

_________________@stu.chino.k12.ca.us

Password: same as your computer login