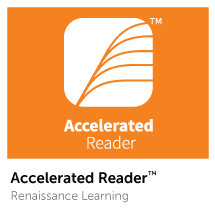 The AR program is an excellent way for All-Stars to practice their reading comprehension skills. Star Placement Tests are taken the first weeks of school and individual reading levels will be discussed at conferences. All-Stars are encouraged to choose books/novels at their reading level. 5th/6th grade level books average between 8 to 11 points each. Points are earned based on the reading level of the book, and the percentage received on the AR test. Read 1 to 2 novels per month at your reading level. Take AR quizzes to earn points and prizes.

AR can be accessed via ClassLink

Use AR Book Finder to check the ZPD level of books and find out how many points books are worth.

Please check out my "Helpful Resources" page to find FREE eBooks.