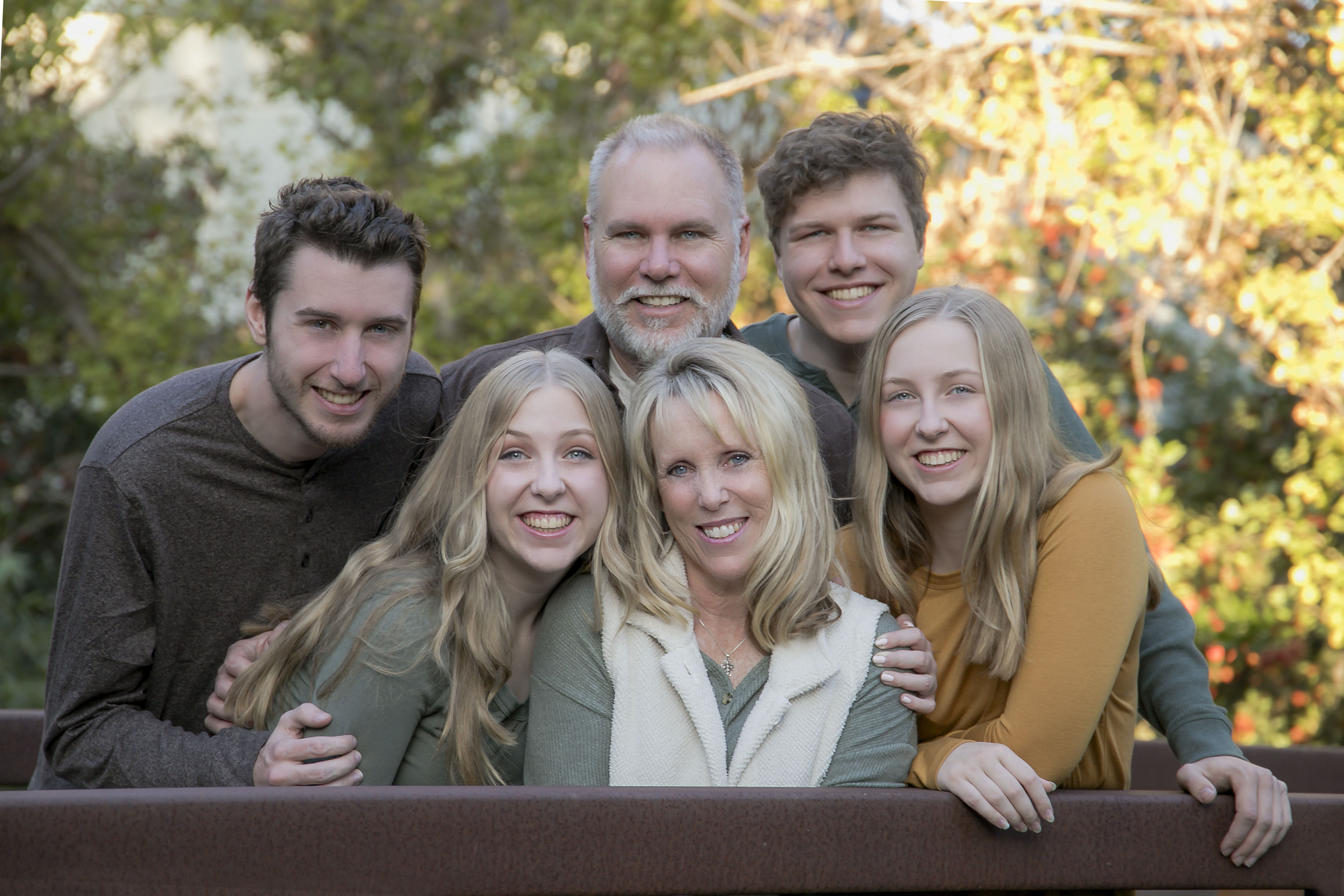 Phone:
Email:
Degrees and Certifications:
Mr.

Charlie Hemsley

Hi and Welcome to all,

I am Mr. Hemsley and that is my family. I have two boys and twin girls! They have been absolutely fabulous kids and a pretty, darn good wife. :) I have been teaching for over 25 years now! It has been an absolute pleasure to work with students in every grade from 3rd Grade all the way to 12th grade. I started in Elementary with 4th grade then 5th, next to 3rd and then back to 5th and 6th grade. Later I moved onto High School (Chino Hills High) and taught math and computers there for almost 10 years. I have a degree in computers and have loved working on them since my high school years when computers were starting to become a popular thing. My math teacher would let me go to the back of the room and learn to program on a mac if I got all my work done and had a B grade or better. That created a love for computers when I realized that Math helped me program better. I have learned to use computers throughout my years as a tool to help me accomplish a lot and it was a great hobby as well. That is why I enjoy computers and technology so much.

Moving on from the High School, I went to Hawaii to become a principal! I took my whole family and we had a wonderful time out there. When we came back, I took a job with Oxford Prep Academy (OPA) in Orange County, and helped start up that school as an assistant principal and a 6th grade teacher. That was interesting!! Finally, I came back to Chino Valley USD and got hired here at Canyon Hills Jr High as a computer teacher and inherited a semi - woodshop. I have been here for 7 years now. I have enjoyed being here!

Okay, so you are wondering about that woodshop right? So the principal that hired me here, was Mr. FInkbiner - Senior (the Dad of Mr. Todd Finkbiner). He took me over to this lab that had some woodshop tools in it and said I was welcome to take this class over and use it for hands on learning for students, if I was interested. I was excited about the idea, because I had woodshop back in Junior High and Loved it! Besides that I worked in various fields of construction for about 4 years after high school while attending College. I have always been a hands on guy and love to build, create and fix things. So this was right up my alley. So now we have a partial woodshop that is going to become a full woodshop, if all goes well after Christmas. So I am looking forward to that as well as some of you might be.