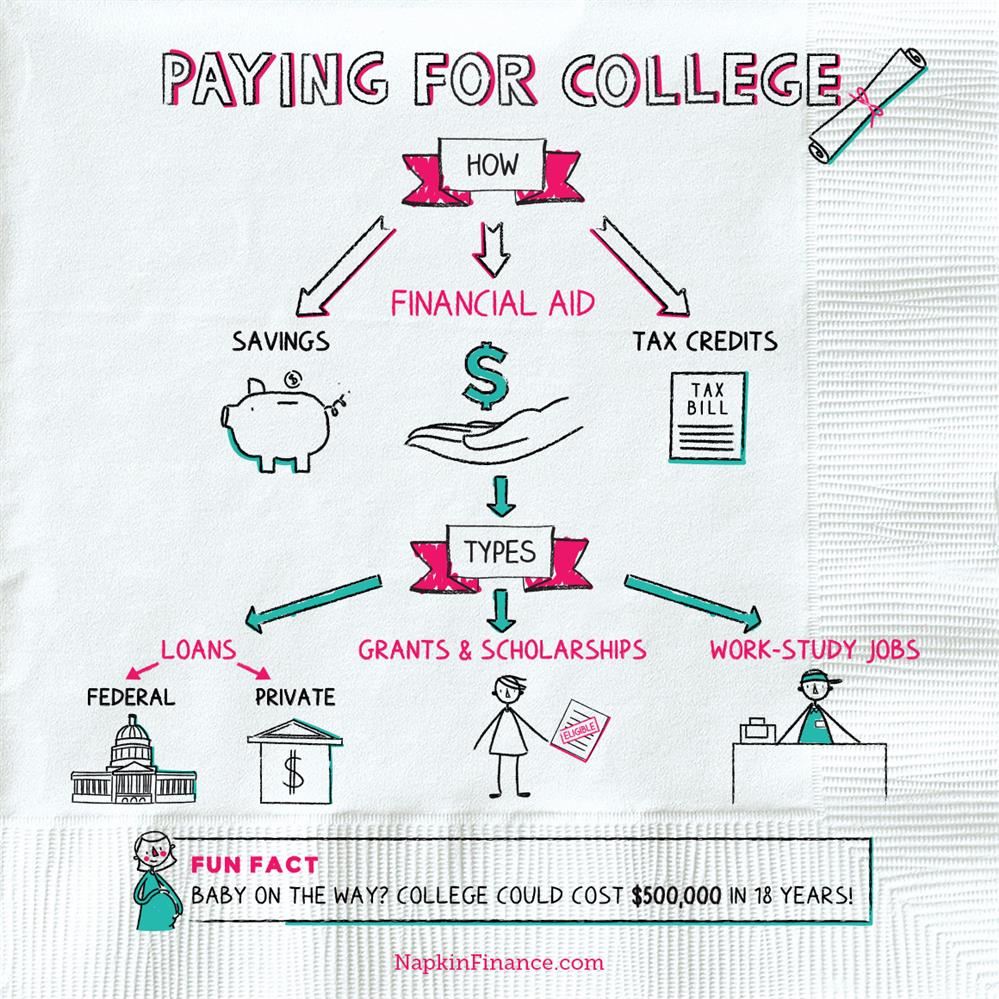 How to Pay for College

Federal and State Aid

Federal Application for Financial Aid (FAFSA)--EVERY student who is thinking of going to college should fill out the FAFSA form OR the California DREAM Act application to be considered for grants and loans to pay for college.

How to apply for the FAFSA (video)

California Student Aid Commission (CSAC)--After completing the FAFSA or DREAM Act application, students can track their Cal Grant (i.e. FREE money for college!) status and award using this site.

College Promise Program--This California scholarship covers a year's worth of fees—usually $46 per credit hour—for first-time, full-time students in community college districts that meet certain requirements, such as participating in the federal student loan program and offering counseling services.

Scholarships

There are many different kinds of scholarships available to students, including:

Merit-based scholarships: These have certain standards, perhaps academics or a special talent, you must meet to qualify.
Financial-need scholarships: These may come with both academic requirements and financial ones.
Category-based scholarships: These are given because based on one's alliance with a particular category. Some are for women, left-handed people, first-generation college students, people from military families, etc.

Unfortunately, there are also financial aid scams, including scholarships that aren't legitimate. The U.S. Department of Education offers tips to protect yourself, including:

You don't need to pay to find scholarships or any other form of financial aid.

Check information about scholarship offers at a public library and/or online.

Talk to the financial aid department at your college of choice to verify legitimacy.

The Chino High School Career Center is a great resource to locate local scholarships. CareerOneStop has over 8,000 scholarship or award opportunities. FinAid is another reputable resource to help you locate additional money. Sallie Mae Scholarships

Financial Aid 101 by Sallie Mae

Click below to learn everything regarding your financial aid and how to make a proper sound decision when accepting your financial aid.

Financial Aid made easy by Sallie Mae

Financial Aid made easy (brought to you by UAspire)

Check your Cal Grant status here!
CALCULATORS

NET PRICE CALCULATORS FOR CALIFORNIA COLLEGES