Go Trojans!

CLASS NEWS for Aug. 10 - 14

Welcome Back!

First day of distance learning-Mon., Aug.10 at 8:40 sharp!

1. Log into your classlinks.

2. Find and Log into your Google Classroom.

3. Look for the Google Meets Icon and click to join our class.

Please log in ahead of time so you are ready for class at 8:40am.

Please join EPIC Reading by Wed. Aug. 12.

EPIC Reading Instructions

1. Click here - Epic Reading

2. Enter Class Code -lge3425

3. Find your name and click to join our class

---

August Birthdays!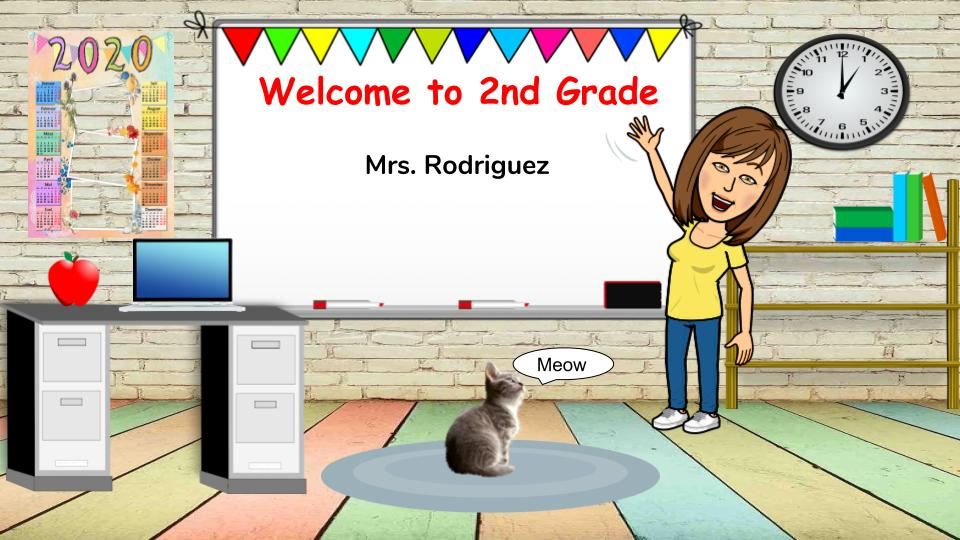 Dear Trojans,

Welcome to second grade. I am very excited to start the new school year and I am looking forward to meeting everyone of you. School begins on Monday, August 10 on Google Meets at 8:40a.m. Also, it is very important to come to school on Friday, August 7 on your assigned time to pick up the books and chromebook if you asked to borrow one for this trimester. Every student should have a chrome book or computer. If you do not have one, make sure to call Marshall school to find out how to get one. Your college for this year is USC Trojans. Parents, please refer to the tabs on the left side and read all the important information. See you all soon Trojans!

Your teacher,

Mrs. Rodriguez

WELCOME PAGE

Please check Google Classroom for all weekly homework assignments.

Contact Information

Email: patricia_rodriguez@chino.k12.ca.us

I will be available to answer any questions from parents or students during my office hours. I am committed to responding to all emails within 24 hours as my schedule permits.

Virtual Office Hours

Mon., Tues., Thurs., Fri. : 1:45 - 2:15

Wed.: 11:05 - 12:05

Expectations and Procedures

Please make sure your child has a designated work area. They should have basic supplies to complete assignments. They should record their work in the yellow notebooks that were provided.

Please help your child join EPIC Reading. Our class code is lge3425

The students will be required to submit the written Notebook Work or other written work by Friday at 6pm by taking pictures and sending them to class dojo. Please make sure your writing is neat so that I can read your writing. I will also be checking the websites to see if work has been completed weekly.

Student Support Services

If you are a student who receives speech and language services from Ms. Gabby, the speech and language specialist, please go to Ms. Gabby's class page.

For students who see Mrs. Churchill, please click on her teacher page for support at home.