How do I join the online class?

You can access the class through the Google Meets app found at the ClassLink.

To sign in, use

the code:

"ogw-fqwj-urp" OR...

The times are as follows-

Periods 1 and 6 at 11am to noon

Period 4 at Noon to 1pm

Period 5 at 1pm to 2pm

The class video window will remain open from 11 to 2pm, so if you can't make your time slot, drop in/out, but make sure your attendance is counted.

You ARE expected to stay the whole time to contribute to your period!

The days of online class can be found below on the calendar.

These days are subject to change. Check calendar frequently for updates.

DUE DATES: are designed to move you forward. No window will close on you BUT if you want your assignments graded in a timely manner, you need to try and make the deadlines. During class times, we will be reviewing answers and answering questions.

GRADES: These are difficult times for everyone. As long as you are making attempts to get things done in a timely manner to the best of your ability, there is a relaxing of grading rules for fairness. HOWEVER, for students looking to take advantage of this situation by avoiding work, plagiarizing, or doing sloppy incomplete work, expect your grades to reflect your attitude.

PARENTS: Please join my Remind text messaging system. Information is at the bottom of this page. Feel free to contact me via Remind or email with any questions or concerns you have about curriculum or deadlines.
Latest News... (click "View All" for past announcements)
Agenda April 3: there will only be online class for the rest of the semester!

Understand that if you want your grade to go up, you will need to complete the following seperate assignments for the 12th week grade report due Friday, April 4: Chapter 2 Questions and Chapter 3-7 questions at Google Classroom, and Flipgrip #1.

Notice! Due dates have been populated thru May til the end of the year. Still working on project deadlines, but two have already been set.

For future study questions, please include a citation in at least half your answers. Always include the question in the answer AND the page number if you want full credit. See "Answering Questions Using Citations" under Project: The Help found below. Due date have been set for all study questions til the end of the book. I will be opening these for Google Classroom soon.

Agenda, March 31: Make sure you are aware of due dates on the calendar. It includes when assignments should be uploaded to Google Classroom and FlipGrid.

We will be discussing: your progress on The Help, questions you have about your project (due dates will be coming soon for that too); and how grades are going to work during this period.

.

Please be reminded as we move deeper into online/ virtual learning using CVUSD applications and software, you MUST use the email address that was provided for you by the district. DO NOT USE PRIVATE EMAIL ADDRESSES. These may or may not work with the systems. Also, for some of the apps, they are pre-populated classes by the district emails. So if you try using a private email address, you may be excluded from the class but won't be notified. If you've already used personal emails in the past, like with Turnitin.com, I would suggest you use this time to change these to district emails. Thank you!
Berumen's Fabulous Students
About Ms. Berumen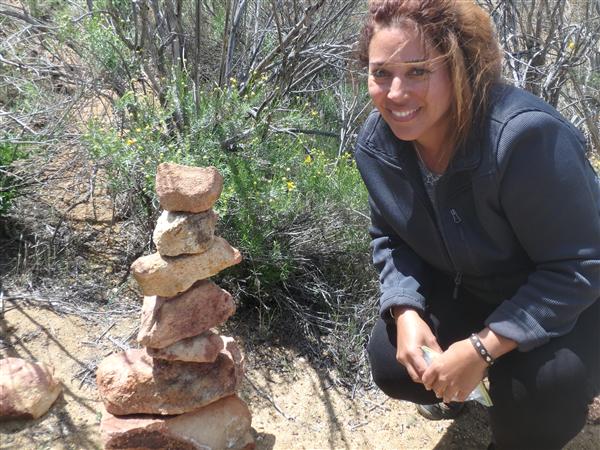 Phone: 909-627-7351
Email:
Degrees and Certifications:
BA in Film Studies, minor in English Clear Teaching Credential in English with supplimental credential in Social Science
Ms.

S. Berumen

I've been teaching since 1997, so I hope I know what I'm doing by now! I've taught at a few different high schools including Whitter High and Garfield in East L.A. - go Bulldogs! But I love it here at Chino High School. The kids are fun and very likeable. It's my goal to help them on their way to being a successful adult, especially by convincing them to use technology as part of their assignments.

Since I live in Chino, I consider the students my neighbors and my kids, and that's why I don't mind if they reach me on the weekends or after hours. (I prefer if they use Remind 101 to reach me.)

I work hard to create assignments that are challenging, but manageable. I believe kids create their own luck in class by following directions and focusing on completing their assignments on time. When grading, I think- Forgiveness is always given to those willing to learn from their mistakes! To me, FAILURE stands for First Attempt In Learning Usually Resolves Eveything.

PARENTS!

Please join my Remind 101 app so we can stay in contact.

Remind 101: (747) 233-4155 or text 81010 with "@msberumen" in the message.