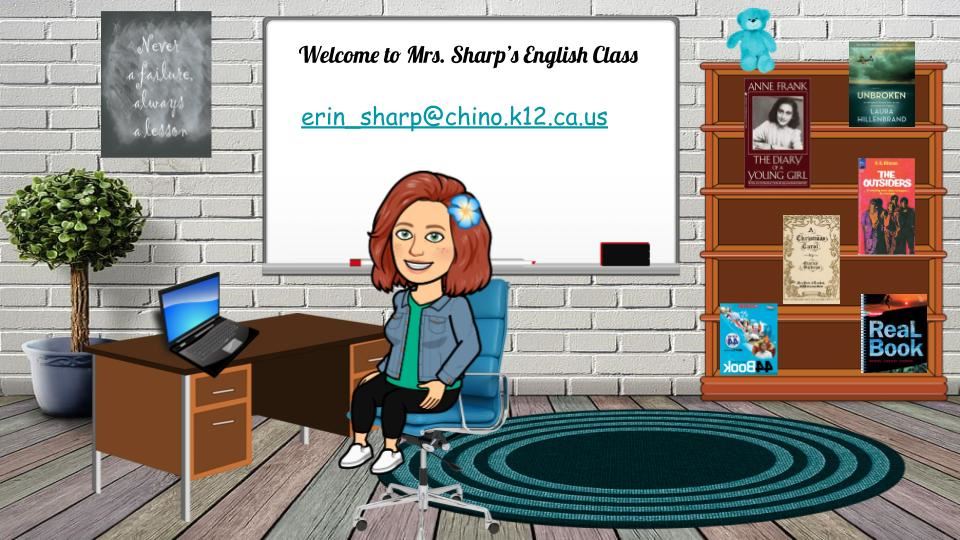 Welcome to Mrs. Sharp's Classroom!

Contact information: erin_sharp@chino.k12.ca.us

(909) 464-9938 ext. 7251
Standard Announcement Message:

Starting August 10th, check google classroom daily for assignments. To get to google classroom, open your classlink page from the student tab of the Canyon Hills Junior High website and then click on google classroom. Make sure you join my classroom.

Virtual office hours


Google Classroom code: frxezkn

Tuesday and Thursday
Wednesday and Friday

To vitually meet, go to my google classroom for virtual hours. Enter my classroom code, then click on the meet link in the orange title bar.