Welcome to Mrs. Clark's Distance Learning Classroom, check back here for daily lessons:

Contact Information:

Taylor_Clark@chino.k12.ca.us

Remind 101:

AP Government Code: @clarkgov19 to 81010

AP Research Code: @clarkapr to 81010

AP Seminar Code: @clarkaps to 81010

Virtual Office Hours (These are the days that I will respond to emails or reminds):

Respond to emails and reminds everyday from 8AM-3PM (Within 24 hours)

Thursdays 10:00 AM - AP Goverment Office Hours via Zoom

Thursdays 10:30 AM - AP Seminar Office Hours via Zoom

AP Research Office Hours - Weekly by Student Appointment Only

Distance Learning Syllabus and Expectations:

Students will submit work as assigned in Google Classroom - due dates will be listed

Assessments for AP Government will be assigned on AP Classroom - Email Mrs. Clark for the Codes for Each Class Period if you need access

AP Seminar and AP Research Assessments are due on both Google Classroom and AP Digital Portfolio. Stay tuned to remind and google classroom for due dates and updates from College Board on your papers and presentations

Grades will be updated in Aeries

Navigate to your individual class by clicking the course pages to the left.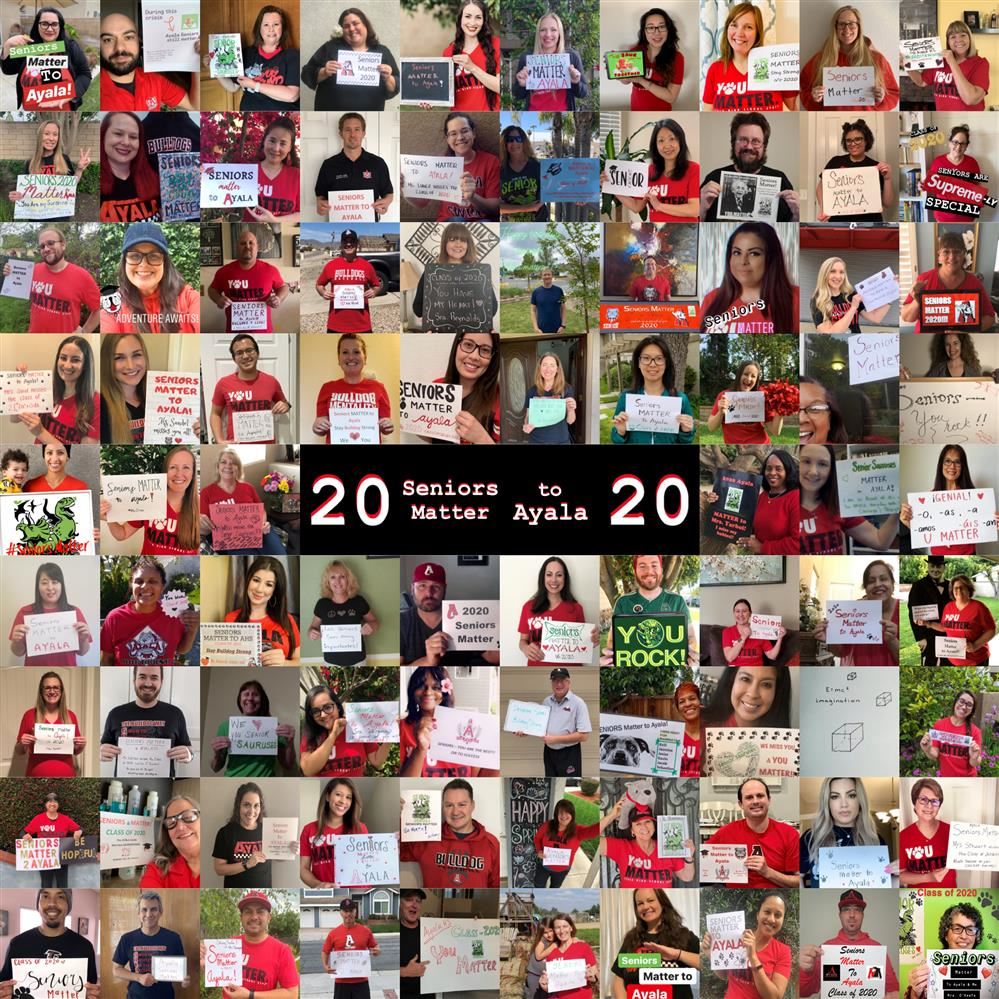 Announcements
March 20th Distance Learning and AP Exam Update!

As the superintendent has stated, we will now be distance learning until at least May 1st starting March 30th

I have updated Google Classroom to make content easier to find and will continue to update my Ayala website so that you can view content from there as well

AP EXAM UPDATE:

AP US Government – 45 Minute at home test – question type, content, and dates will be posted by College Board April 3rd
AP Comparative Government – 45 minute at home test – question type, content, and dates will be posted by College Board April 3rd
AP Seminar – You will no longer be required to complete the Individual Presentation or End of Course Exam. You must still turn in your IRRs (which you have already done) and your IWAs in order to receive a score. IWA due date for the class is extended until at least end of April, but I will update this on April 3rd once College Board posts dates for everything
AP Research – You will no longer be required to complete the Presentation and Oral Defense for your Academic Paper. You must still turn in the Academic Paper in order to receive a score from College Board and still be eligible for the Capstone Diploma. The Academic Paper due date for the class is extended until end of April, but I will update that one College Board updates deadlines on April 3rd.

On Thursdays I will be available via the ZOOM app to chat about anything you may be confused about. I cannot guarantee a time (it will have to be when my son is napping) so probably sometime mid-morning

Lessons for the week will often be up ahead of time, but ZOOM conference calls will be used like office hours for any of you to drop in and ask me questions.

I will be updating Aeries throughout this time (remember we are distance learning so you are receiving grades that will count toward the courses you need to graduate).

I still don't have any updates about your senior activities, graduation, etc. so don't ask!

As always, send me a remind or an email if you need more personalized updates, have questions, or concerns about anything moving forward. All of your teachers are doing their best to help you get through this!

Enjoy your Spring Break and I will see you virtually on March 30th!

Apps to Download:

The following apps are available for download on your phones and I would suggest downloading them so that you have more ease of access to your distance learning materials.

Classlink (this will allow you to access the same landing page you access from the school laptops) - you can also go to classlink through the Ayala Website by clicking on Students --> Classlink Access

Google Classroom

Remind

AP Exam Information 2020 as of March 17th

As of now, College Board has only said that it will provide flexible testing dates, as well as extensions for schools closed that have deadlines on AP Digital Portfolio (AP Seminar and AP Research). They plan to post an update on March 20th, so I will be updating you then! For now, I would suggest you keep reviewing for your exams!
AP Government - AP Night Handout
AP Capstone - AP Night PPT