Welcome to 3rd Grade in the Detroit Tigers Stadium 18!

I am so excited for our learning season together! Third Grade is a fun and productive year for your child. It is considered a transitional year with many new and unfamiliar skills being taught, as well as CAASPP online assessments being administered at the end of the year. I look forward to working as a team throughout this year as your child prepares and learns these new skills. It is my hope that each child will:

Develop an attitude of success by maintaining a growth mindset.

Understand that effort is the key to success.

Develop a sense of responsibility and community.

View themselves as a special individual with unique talents.

Feel free to contact me at school by calling the front office (909) 590-8212 ext. 5818

Or by: Teacher e-mail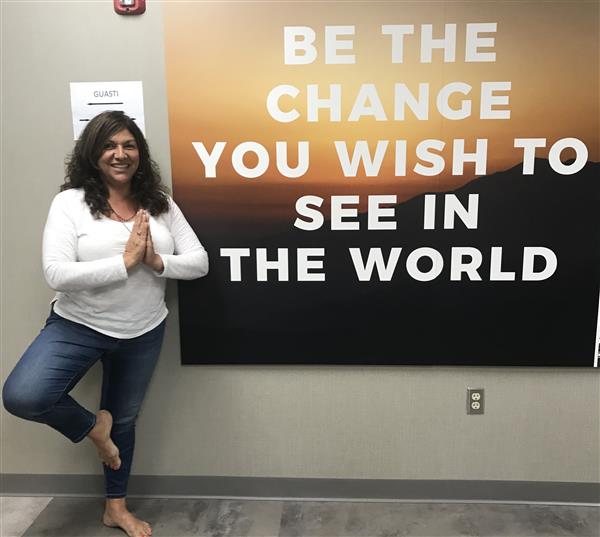 Phone:
Email:
Degrees and Certifications:
A Little About Ms. Traxler

I attended Whittier College and graduated in 1984 where I majored in Child Development. I finished my Teaching Credential in 1985, and I have been teaching and learning ever since then! I have worked for CVUSD since 1999 and have worked at many schools within the district. Although I worked here years ago, this is my 3rd year teaching at Country Springs. I consider myself a lifelong learner. I have a Language Development Specialist Certificate and have worked for many years with English Language Learners. Although I personally believe that EVERY child has unique and precious gifts, I do have a Gifted and Talented Education Certificate and have spent many years challenging and enriching formally identified students in GATE classrooms. I am a certified Project Lead the Way Teacher with expertise in student use of technology and Project Based Learning using real world skills and 21st Century instruction while incorporating California Common Core State Standards. I believe in students keeping a growth mindset and in the importance of developing relationships while participating in classroom and schoolwide activities. I am the mother of 3 grown, well-educated & successful children. I understand the importance of family life and balance. I am a certified Yoga and Meditation instructor. I am a DoTerra Essential Oil Wellness Advocate. I am a vegetarian, enjoy gardening and growing some of my own food. I have a pet dog and a chicken. I have lived in the Chino Hills area for 28 years and know the community well. If you see me around town, be sure to stop me and say "Hello!"