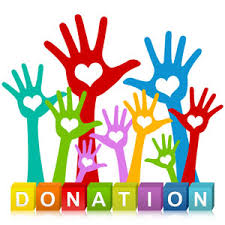 Dear Don Lugo Parents:

We are so grateful to be a part of a community that supports the learning and emotional growth of every student on this campus. Currently, one of our major projects is to beautify the campus so that our students see a school that supports and validates their dreams and aspirations. Don Lugo is a college-going and career focused campus and we would like to emphasize this through displaying college banners, career posters, and showcasing student work. In order to achieve this, we are asking parents to donate these items by clicking on the link below and purchasing these motivational items. Your donation will support the efforts of Don Lugo administration, faculty, and staff to continue to make Don Lugo a place of academic excellence.

Thank you for your support.

Estimados Padres de Don Lugo:

Estamos muy agradecidos de ser parte de una comunidad que apoya el aprendizaje y el crecimiento emocional de cada estudiante en este campus. Actualmente, uno de nuestros principales proyectos es embellecer el campus para que nuestros estudiantes vean una escuela que apoye y valide sus sueños y aspiraciones. Don Lugo es un campus enfocado en preparar a los estudiantes a assistir a la universidad y nos gustaría enfatizar esto exhibiendo pancartas universitarias, carteles de carreras y mostrando el trabajo de los estudiantes. Para lograr esto, estamos pidiendo a los padres que donen estos artículos haciendo clic en el enlace a continuación y comprando estos artículos de motivación. Su donación apoyará los esfuerzos de la administración de Don Lugo, la facultad y el personal para continuar haciendo de Don Lugo un lugar de excelencia académica.

Gracias por tu apoyo.