LCAP for 2016/2017 approved at June 30, 2016 meeting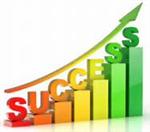 Updated Local Control and Accountability Plan approved
Chino Valley Unified School District's annual plan to increase academic performance for all students was approved by the Board of Education at its June 30 meeting.
The Local Control and Accountability Plan (LCAP) is required of California school districts each year as part of the State's effort to allow districts to have more control over the State money they receive, as well as to increase support to English Learners, foster youth, and low-income students. It must be updated each year and reflects the academic goals for a three-year period.
Chino Valley Unified School District's LCAP is available on the District's website at www.chino.k12.ca.us (click on LCAP/LCFF under District Shortcuts on left side of page, and then click on the 2016/2017 LCAP link).
For the complete story, click here.
---