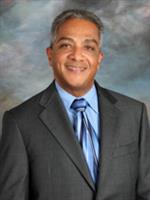 A message from
Superintendent
Wayne M. Joseph
May 16, 2017
On Thursday, May 11, 2017, the California State Board of Education took no action on Oxford Preparatory Academy-Chino's charter renewal appeal. The State Board's decision not to prevent the expiration of OPA-Chino's charter on June 30th of this year, has reverberated throughout the Chino Valley.
One news report stated that State Board members grappled with whether the school "might be fatally encumbered with unknown debts accrued by its ousted founder."
Some months ago, on January 3, 2017, the San Bernardino County Board of Education voted unanimously (5-0) not to receive Oxford-Chino's renewal petition based on similar reasons. County Board member Laura Mancha publicly expressed at that meeting her concerns regarding the County exposing themselves to unknown and long-term liability.
When I spoke to the Oxford parents at Chino Hills High School on December 20, 2016, I expressed the same reservations that the San Bernardino County Board of Education and the State Board of Education were to elucidate later concerning the unidentified financial liability that may be in Oxford's future. In short, three separate entities, our District, the County, and the State ultimately reached the same conclusion.
What has been lost in the discussion (for some) is that no recovery plan can anticipate the unknown. I could not, in good conscience, recommend to my Board that they embrace potentially large financial liabilities that may be looming in the coming months. Oxford officials characterized this as an unwillingness by the District to work with them, not acknowledging that there may be more challenges in the ensuing days for Oxford.
But all of these reasons, credible though they may be, do not offer the solace and comfort that is sought by Oxford students, parents, and employees. Any discussion short of how to "save the school" is met with disappointment and heartbreak.
My Board and I are committed to making the transition for Oxford students as seamless as we possibly can. We have enough student seats throughout the District to place all of the Oxford students if need be, and though we may not be able to give parents their first or even second choice of schools within our District, we will do our best to try to accommodate each and every request.
At our November 28, 2016, board meeting, I spoke of a "rainbow" occurring after all the torrential rains are over. My Board and I are ready to work to make that rainbow a reality for all of Oxford-Chino's students.
(May 16, 2017)
---