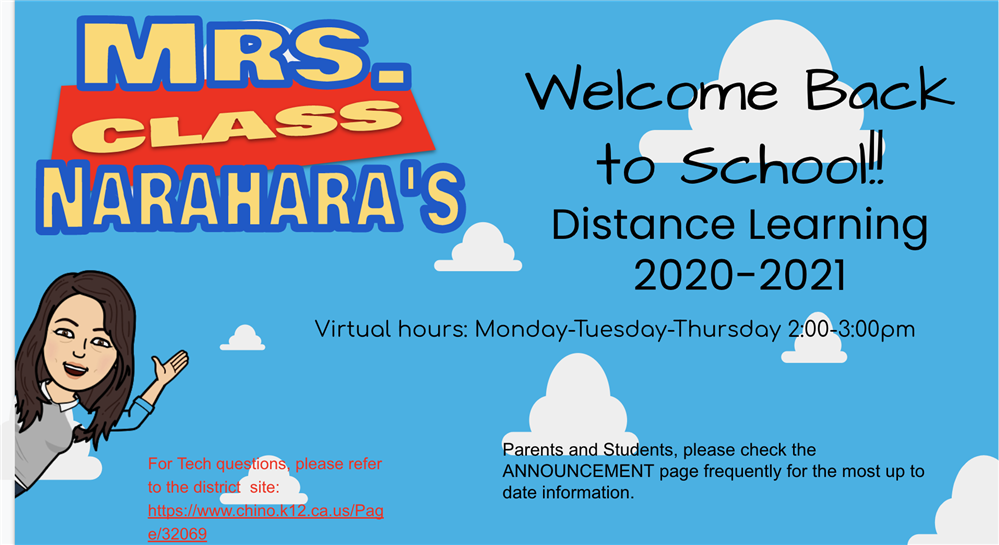 If you need to get a hold of me please email me.

Also, please sign up for Remind since that is the primary way that I will be contacting you with information.

Contact Information: judy_narahara@chino.k12.ca.us

Remind: Remind Join (click here)

Remind code: jnarahara

I am committed to responding to all student and parent emails within 24 hours on weekdays.