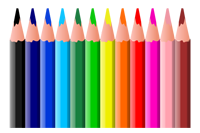 Kinder Registration for Siblings will begin February 26th.
In order for your child to be eligible for Kindergarten he/she must be 5 years old
on or before September 1, 2018.
Chino Valley District offers a Transitional Kindergarten program for those children who turn
5 between Sept. 2 and Dec. 1, 2018.
Please contact Student Support Services for Pre-Registration@ (909) 628-1201 x7750
Dickson Registration hours are 9:00a.m. to 4:00 p.m.
At the time of registration you must bring the following items:
1. Proof of Residence: (at least 1)
Range of documents that comply:
Most current utility bills, lease contract, correspondence from a government agency, pay stub,
voter registration
2. Original Birth Certificate, Baptismal certificate or Passport
3. Complete Immunization Record
Low Cost Immunizations-Locations
CVUSD Health Center (909) 628-1201 ext.8935
12970 Third Street Chino, CA 91710
1st & 3rd Fridays of every month. Please Bring Immunization Record
West Valley Public Health Center
1647 E. Holt Ave. Ontario (800) 722-4777
Please call for appointment
Cost is $10.00- No one is turned away if you cannot pay.
Click to see information in Spanish
---