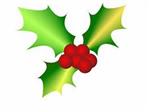 Holiday Hot Cocoa Grams
Who? ASB is selling Holiday Grams December 11-15 for $0.50 each!
What? Send a hot cocoa packet to your friends, teacher, or Cattle Staff.
Where? Grams will be on sale during lunch at the red benches, with the exception of kindergarten. An ASB representative will come to the kindergarten classrooms.
When? Grams will be sold December 11-15 at lunch and distributed December 19th.
Why? Spread some holiday cheer around our campus and support ASB!