Welcome to

Mrs. Liu's Distance Learning Classroom

2020-2021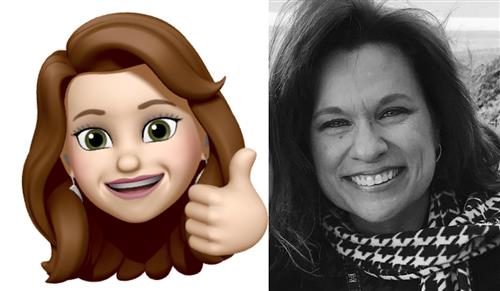 Welcome back Second Graders and Parents,

We are ready to start our back to school journey together in a safe, live, and virtual way. I can't wait to see all of your smiling faces during our Google Meet sessions each day. As we get ready for our daily adventure, remember that each of you are capable of amazing things. Practice and patience will reward us well as we each work toward achieving our personal best. We can look forward to meeting in person when it is safe to be together again. It will be exciting to finally meet each of you and celebrate how far we've come.
Parents and Students, please check the ANNOUNCEMENT page and your email frequently for the most up to date information.
Contact Information

Click the following link to reach me through email: angela_liu@chino.k12.ca.us

I will be sure to reply within 24 hours.
Our first Google Meet will be at 8:15 A.M. on Monday, August 10th.

Steps to access Google Meet:

Sign in to your ClassLink account 2 minutes early (see Classlink tab on left).

Click on the Google Classroom app.

MAKE SURE IT'S THE CHILD'S ACCOUNT (sometimes it defaults to the parent account, if this happens, click on the circle at the top right and switch to the child's account).

Click on the "Meet" link at the top of the "Stream" page.

You will be able to join once I am in the meeting.

Mute your microphone right away.

Keep your camera on.
Distance Learning Expectations


To the best extent possible, parents should allow the student to work in a quiet, private space that is free of distractions. However, if a student requires adult support to participate in virtual instruct, a parent or guardian may provide such support.

Students should dress appropriately for virtual instruction sessions.

Live instruction will be held promptly each day through Google Meet at 8:15 each day. The link to the meetings is located at the top of the Google classroom page.

Make sure you have all your supplies nearby and ready.

Keep your camera on so we can see your smile.

Participate and complete

all

assignments.

Take care of your technology and school supplies.

Students should not share their login information, meeting links, or passwords with others.

Students should not conduct audio or video recordings or take screen shots of virtual class meetings or activities unless they have received prior permission to do so from a teacher or authorized District official.

School and classroom rules always apply to the virtual instruction environment. Listen carefully and practice being respectful, responsible, and safe.

Once the virtual instruction session or meeting is over, students should be sure to close out of the meeting platform entirely.
Weekly Schedule

Monday, Tuesday, Thursday, Friday

8:15 – 9:45 ELA

9:45 – 10:00 Break

10:00 – 11:30 Math

11:30 – 12:10 Lunch

12:10 – 12:40 Science/Social Studies

12:40 – 1:00 P. E.

1:00 – Dismissal of Non-DELD Students

1:00 – 1:03 Break for DELD/English Language Learner Students

1:03 – 1:25 DELD Small Group Instruction and Dismissal of DELD Students




Wednesday (Minimum Day)

8:15 – 8:45 Second Step

8:45 – 9:00 Break

9:00 – 9:30 Additional Support for ELA

9:30 – 9:45 Break

9:45 – 10:15 Additional Support for Math

10:15 – Dismissal of Non-DELD Students

10:15 – 10:18 Break for DELD/English Language Learner Students

10:18 – 10:40 DELD Small Group Instruction and Dismissal of DELD Students
Virtual Office Hours

M, T, TH: 1:45 - 2:45

I am available during my virtual office hours. Questions can be sent through email.