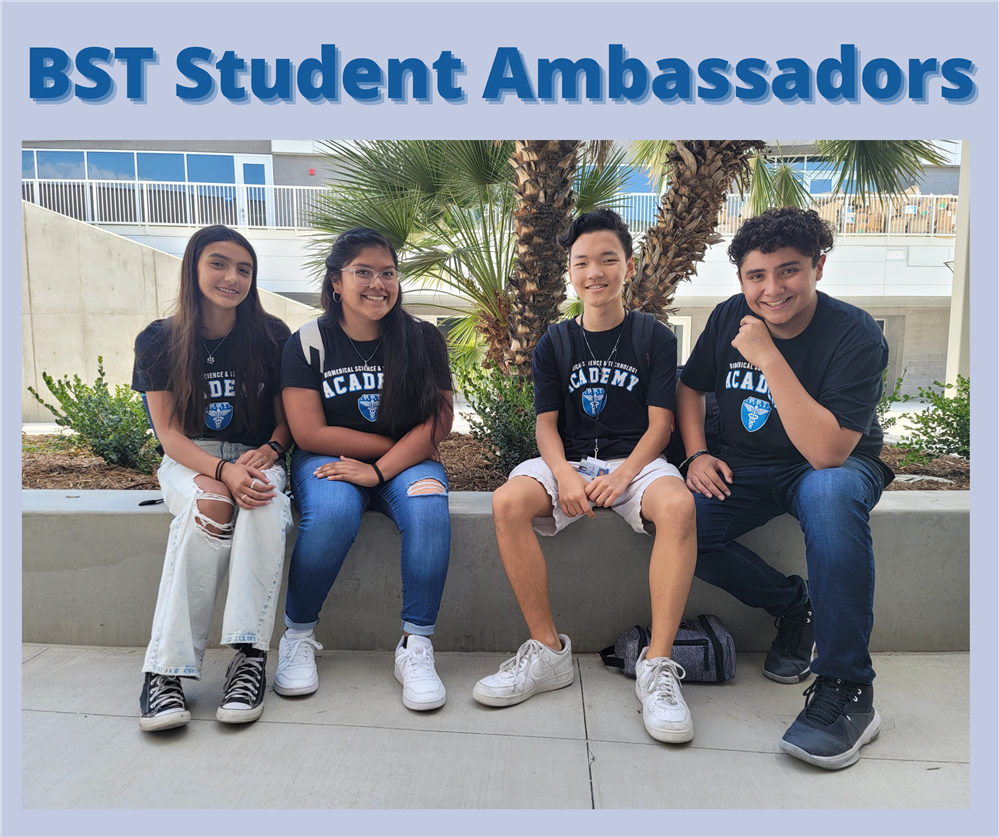 BST Student Ambassadors is a year-long leadership development program that offers students unique opportunities to explore their leadership and service potential. Student Ambassadors serve in a variety of capacities and participate in training opportunities developed to foster personal and professional leadership skills. They play key roles in organizing and implementing BST events, as well as representing and promoting the Biomedical Science and Technology Academy to prospective students, their families, and other guests.

Duties and Responsibilities

Support BST activities and events (including, but not limited to: Freshman Welcome Days, Registration, Discover BST, Pathway Commitment Day)

Conduct campus tours

Meet and greet prospective students, families, and special guests

Assist in community relation events and efforts

Represent BST at off-campus events, as needed

Student Ambassador Benefits

Meet prospective students, BST faculty, and community members

Gain valuable leadership and life skills

Impressive addition to college applications and resume

Student Ambassador Eligibility Criteria

Must have and maintain a minimum 3.0 GPA

Must be a student in good standing and eligible to participate in extracurricular events

Student Ambassador Time Commitments

Must be available to attend mandatory weekly meetings on Mondays from 7:45 am – 8:30 am

Must be available to support BST events, including some after-school and before-school commitments

Student Ambassador desired Skills/Characteristics

Enthusiasm to positively represent BST

Ability to work with diverse groups

Organizational and time management skills

Excellent communication skills in both a one-on-one and group setting

Dependable, outgoing, and enthusiastic

Possess the ability to listen, problem-solve, and react quickly

Student ambassadors are carefully selected based on leadership potential, character, communication skills, and enthusiasm. Recruitment for Student Ambassadors takes place every summer.