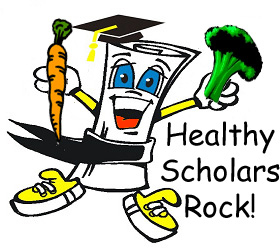 Welcome to the Campus Cafe
Hi! My name is Teresa Seifert and I am the Manager of the Campus Café. You can find me in the Café on Monday, Wednesday thru Friday from 7:00 am to 1:00 pm. Tuesday's I am there from 6:00 am to 12:00 pm. My assistant, Alice Sanchez, is there from 11:30 am to 1:30 pm.

We now serve breakfast and it's going very well. If your child would like to have breakfast, it is served from 8:05 am to 8:25 am. The cost is $1.00. Lunch is available for $2.50. You can pay for your child's by cash or check (written out to Rhodes Elementary School) and leave at the front office or you can bring directly to the Café. You can also pay online with a credit card at myschoolbucks.com. If you don't know your child's school id number you can call the office and get it. You can find the breakfast and lunch menus on the side tab under Campus Café.

Our district also offers a free and reduced breakfast or lunch program. You can find out if you are elegible by clicking on the Elegibility Requirements link. If you qualify, click on the Outreach Packet link to find out how to apply.

See you at the Café!