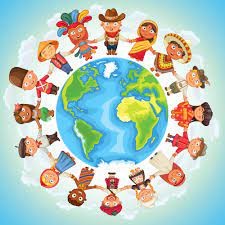 Welcome to Mrs. Diaz's Classroom for Math and Science

CLASSROOM

All students will be assessed in math. To access Apex and Khan Academy, you will need to use your district username and password. All important information such as class information, assignments, and other resources will be shared on the teachers'classroom site. Submission of work, assessments, and grades/feedback will be communicated through weekly grades. It is the student's responsibility to check with the teacher and/or cottages for weekly grades.

Grades

All completed work is to be turned in by Thursday morning to count for that week's grade. Grades will be turned in to cottages weekly.

Contact Information

I will be checking email regularly during business hours and will respond in a timely manner (within 24 hours during the work week). I am also Available by phone.

909-628-1217 ext. 234

GENERAL EXPECTATIONS FOR LEARNING

Students should not share their login information, meeting links, or passwords with others.

To the extent possible, students should participate in classroom instruction and be as quiet as possible to allow all to be free of distractions.

School and classroom rules apply to all learning environments.

Students should dress appropriately according to BR rules.

Students who use inappropriate language, have inappropriate conversations, or in any way behave inappropriately will be subject to appropriate discipline.