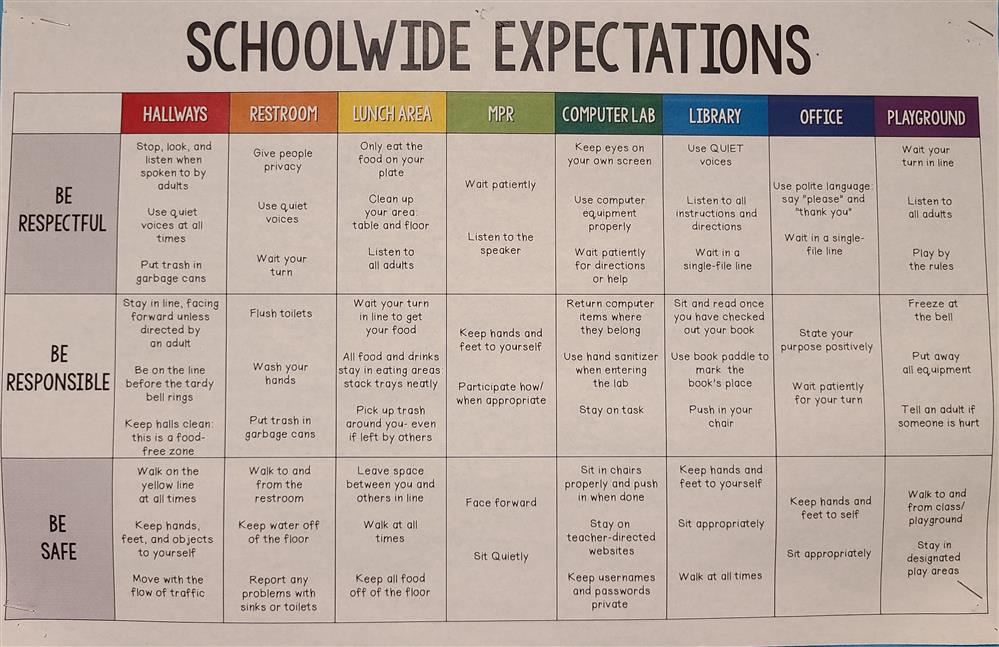 Eagle Canyon Schoolwide Expectations
Please refer to this Schoolwide Expectation chart to familiarize yourself on how to "BE RESPECTFUL, BE RESPONSIBLE, and BE SAFE" when you are in different areas of the campus.

Remember to ALWAYS do what is BEST for you and your school!!!

Golden Eagles SOAR TO SUCCESS!!!