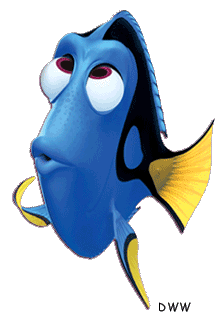 What is the meaning of all those acronyms and terms?
APE: Adapted Physical Education
AT: Assistive Technology
DIS: Designated Instruction and Services
FAPE: Free and Appropriate Public Education
IEP: Individualized Education Program
LRE: Least Restrictive Environment
OHI: Other Health Impaired
OT/PT: Occupational Therapy/Physical Therapy
RSP: Resouce Specialist Program
SDC: Special Day Class
SELPA: Special Education Local Plan Area
SLI: Speech and Language Impairment
SLD: Specific Learning Disability
SLP: Speech and Language Pathologist
SPED: Special Education

Accommodation: A change in curriculum or instruction that does not substantially modify the requirements of the class or alter the content standards or benchmarks.
Adapted Physical Education (APE): A diversified program of developmental activities, games, sports, and rhythms suited to the interests, capabilities, and needs of students with disabilities who may not successfully engage in a regular physical education program.
Assessment: A systematic method of obtaining information from tests and other sources; used to draw inferences about characteristics of people, objects, or programs. An initial evaluation (or periodic reevaluation) to determine whether a child is a child with a disability and to determine the educational needs of this child.
Assistive Technology device/service: Any piece of equipment used to increase, maintain, or improve functional capabilities of individuals with disabilities. Service that directly assists and eligible in selecting, acquiring, or using and assistive technology device.
Curriculum: The subject matter that is to be learned, usually described in terms of scope and sequence.
ESY: Extended School Year. A provision for a special education student to receive instruction during ordinary school vacation periods.
FAPE (Free and Appropriate Public Education): Special education and related services are provided to students with disabilities at public expense and under public supervision and direction at no cost to the student's parents.
Goals and objectives: Written component of and IEP: skills the student is expected to reasonably achieve in one-year maximum (reviewed and re-evaluated by the IEP team at least annually)
Inclusion: A belief that every student is entitled to an instructional program that meets his or her individual needs and learning characteristics; a commitment to build and maintain an assured sense of belonging for all students, regardless of strengths or challenges.
IEP (Individualized Education Program): The annually written record of an eligible individual's special education and related services, describing the unique educational needs of the student and the manner in which those educational needs will be met.
IEP meeting: a gathering required at least annually under IDEA in which an IEP is developed for a student receiving special education.
LRE (Least Restricted Environment): Federal mandate stipulating that, to the maximum extent possible, students with disabilities be educated with their non-disabled peers
Modification: A change in curriculum or instruction that substantially alters the requirements of the class or its content standards or benchmarks.
Placement: The unique combination of facilities, personnel, location, or equipment necessary to provide instructional services to meet the goals as specified in the student's IEP. Placement is a set of services, not location.
Special Education: Specially designed instruction, at no cost to parents, to meet the unique needs of an eligible individual, including the specially designed instruction conducted in schools, in the home, in hospitals, and institutions, and other settings. Special education provides a continuum in order to provide for the education needs of each eligible individuals regardless or the nature or severity of the educational needs.
SELPA (Special Education Local Plan Area): A consortium of school districts, within a geographical service area, responsible to ensuring that every child eligible for special education receives appropriate services. Each SELPA's Local Plan, based on Federal and California law and regulations, describing how special education services are provided.