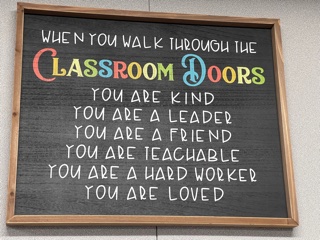 Classroom Norms & Expectations
As an educator and mom, I firmly believe that it is important for students to be physically and emotionally prepared to learn. Please have an established bedtime. Teens need their sleep. Make sure all electronics are off at bedtime. We want students to be awake and focused in the classroom. Please make sure they eat breakfast, or send them with a snack and water to school. Breakfast and lunch are free.

We expect students to be responsible, respectful, and safe at Canyon Hills Junior High School. I will be incorporating the concepts from the following books to create a positive learning environment: The 7 Habits of Highly Effective Teens by Sean Covey; The Leader in Me by Stephen Covey; Building the World's Greatest Student Leader by Richard Parkhouse and Dr. Guy E. White; and Top 20 Teens by Tom Cody. We will be a family for the year, and I expect that we will take care of one another. I encourage you to pick up these books for your home. They are a great read.