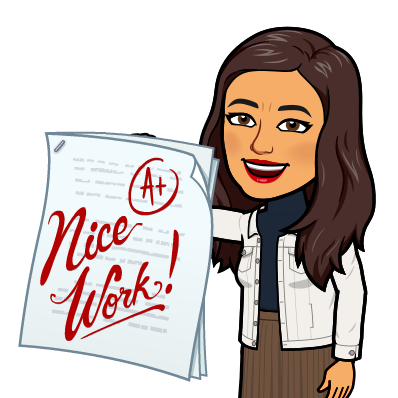 Class Assignments:

All assignments will be posted in Google Classroom. All work assigned will be turned in through the Google Classroom. All students will write down their assignments in their agendas and turn in their completed work on time by the due date assigned. ALL due dates will be posted by date and time.

Grades will be assigned as follows:

A= 100-90% GRADES will include: all classwork, homework,

B= 89-80% agenda (filled-out and parent signed),

C= 79-70% quizzes and assessments.

D= 69-60%

F= 59% and below

Assessments:

Quizzes and Tests will be given to assess student knowledge. They will occur in the Google Classroom via Google Docs and Google Forms. District/Statewide Assessments will be given via Illuminate. All students will be given feedback for their completed work.

Feedback:

Notes and Feedback will be provided to students for assignments. They will receive comments from me to insure they know how they are doing on work turned in. Grades will be updated through Aeries and I encourage students to check frequently, as I will update every three weeks for both students and parents. If a student finds an error in their grade, they should let me know ASAP so I can check into it and correct any discrepancies.