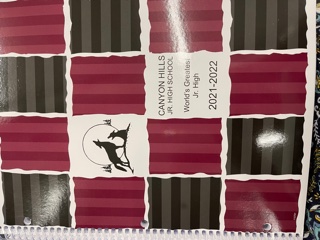 The Student Agenda is an essential tool for success! Please take the time to read the Student Handbook at the front of the Agenda to learn more about our school-wide expectations. Make sure you write your first and last name on pg.1. Each day of every class, you will be expected to write down the classwork and homework for that subject. It will be on the screen as you enter my class. This will help you stay organized and will help you daily with completing work. The Agenda helps with time management and prioritizing what is important! We encourage you to use the agenda for school and personal events in your life. You can write down important birthdays, appointments, practices, etc. If you are absent, please ask a classmate for the agenda, e-mail me, or check the Google Class Stream. You are expected to make up the work. Take responsibility for your learning. I know you can do it!

Writing down your agenda daily (CLASSWORK AND HOMEWORK) and getting a guardian's signature on Thursday night will be a study skill grade in this class. The guardian's signature can be placed at the bottom of the Agenda page. Please highlight the guardian's signature and highlight your homework. It will be worth 10% of your overall grade.

If your guardian has a question or comment, they can write it in your agenda and you can show it to me in class.