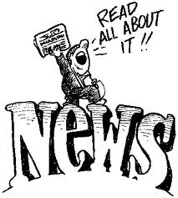 ACSA Secondary Principal of the Year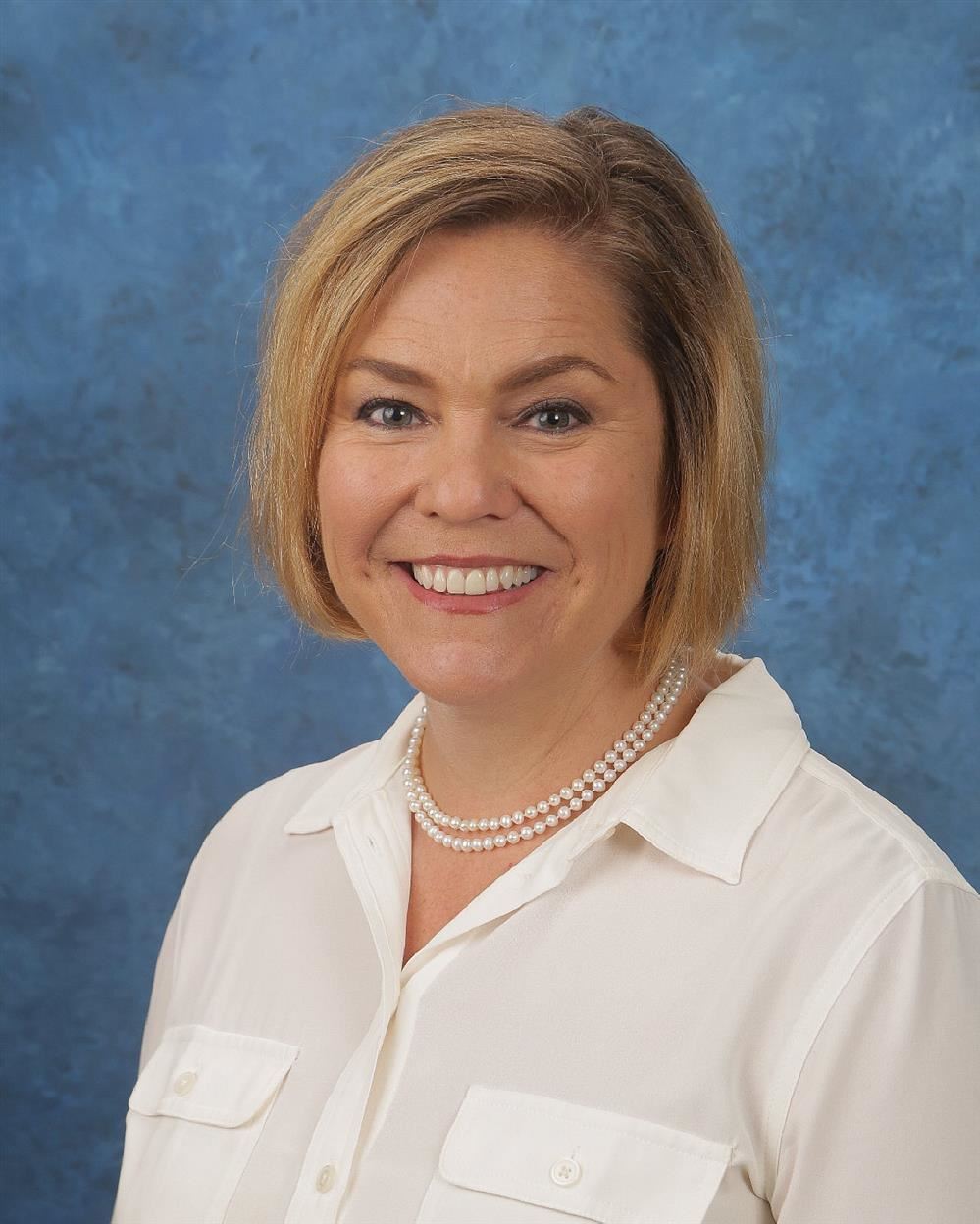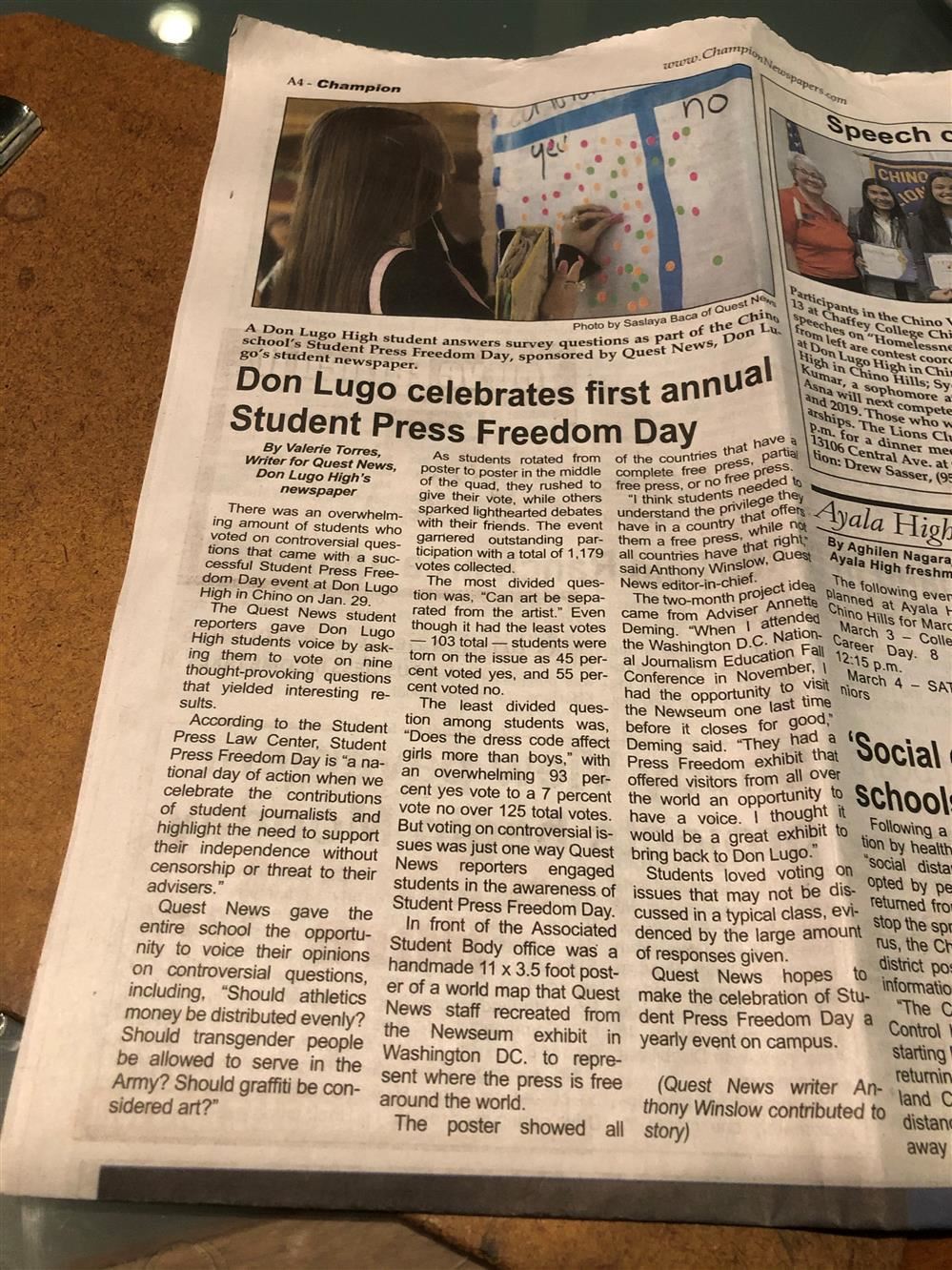 Here it is...the first story to be written and photographed by a student and published in the Chino Champion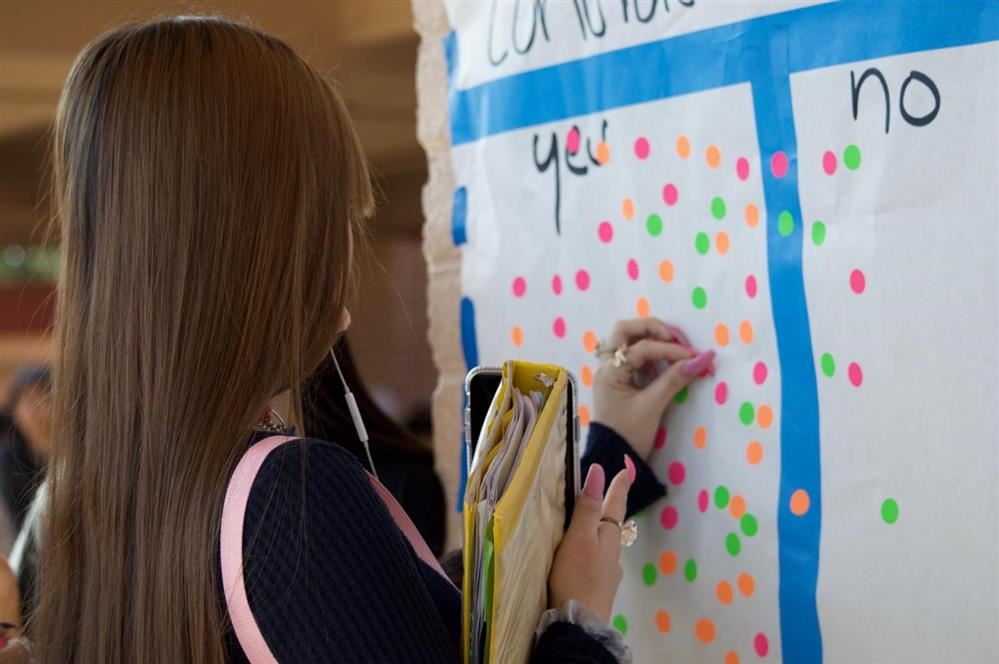 Congratulations Senior Valerie Torres for being published in the Los Angeles Times HS Insider and for leading our Don Lugo Quest News journalism students in our first annual Student Press Freedom Day, which gave students and staff a voice on nine different controversial topics. An additional congratulations to Edward Video for his broadcast news coverage and Saslaya Baca for her photography efforts on the same event.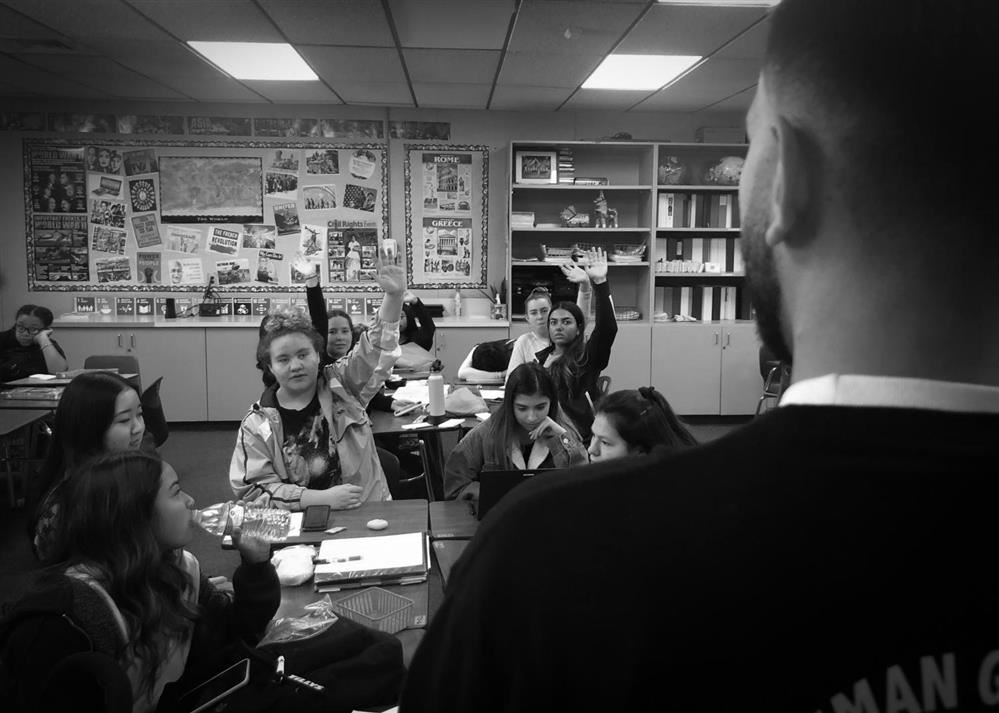 Congratulations to Aiden Deming for being published in the Los Angeles Times HS Insider for his opinion story on Social media being the go-to platform for protesting.
Officer Tillman Says Goodbye to Don Lugo Through Dance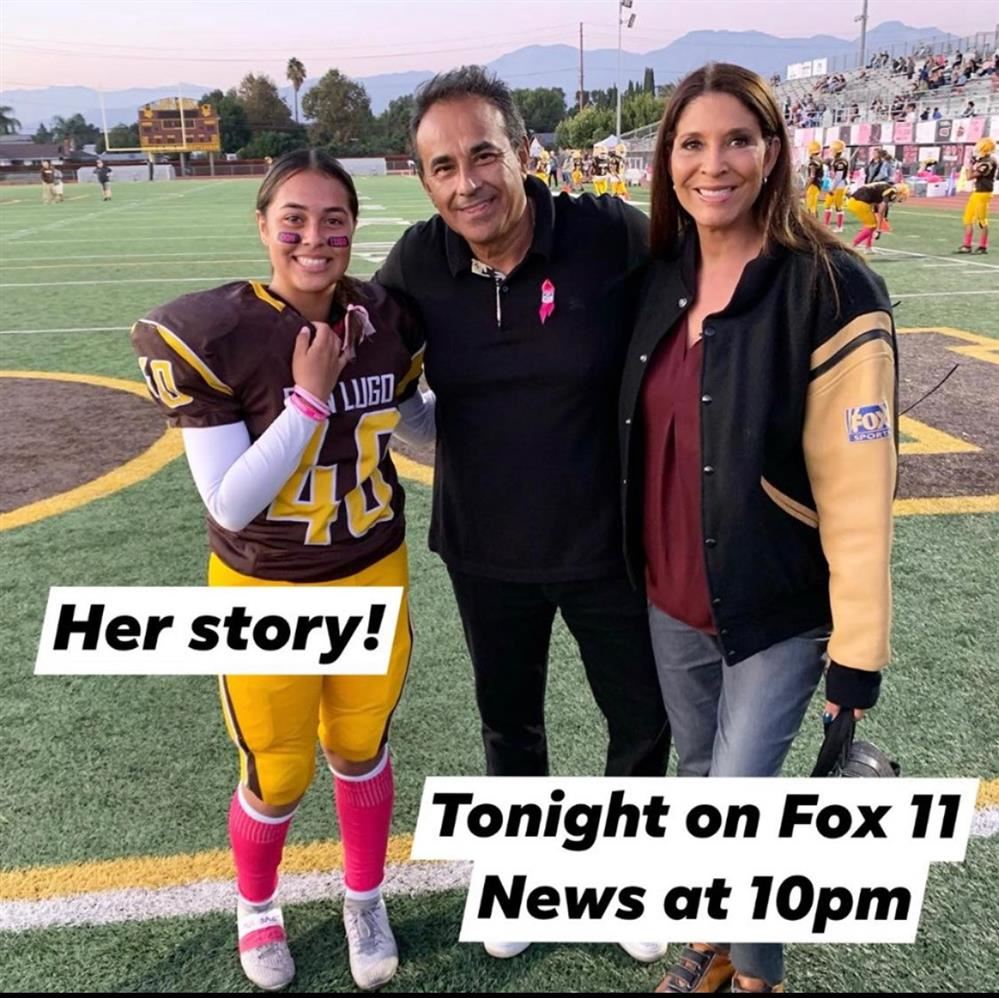 Mackenzie Aguilera, Don Lugo Kicker, is highlighted on Fox11 for her strength, talent and ability. Champions made here!
Ms Berry, Ag Teacher, in the news. Another example of great teaching at Don Lugo.
Valerie Torres, Anthony Winslow, Saslaya Baca, and Karly Ortiz join our other Quest News staff published in the Los Angeles Times! They covered our communities breaking news yesterday!

Congratulations!

These student journalists were invited to write for the Los Angeles Times HS Insider program for the 2019-2020 school year. This is a prestigious group of student journalists in Los Angeles County who will provide the Los Angeles Times with a glimpse into the stories of high school students and the schools they represent. We are proud to have you "Be Involved" by being the first journalism program in the district and Inland Empire to represent Don Lugo High School and Chino Valley Unified for the Los Angeles Times. We are so PROUD of YOU!