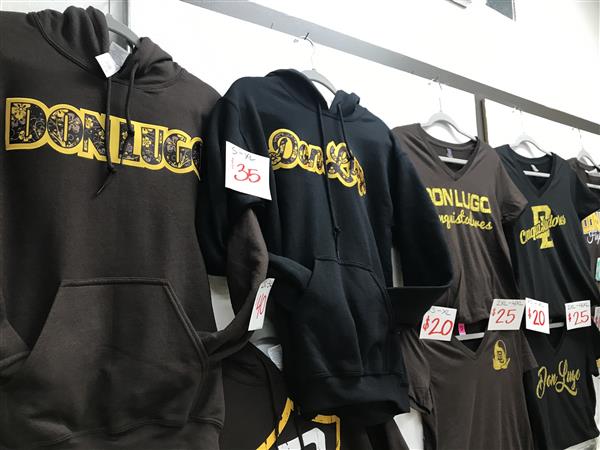 Welcome to the Conquistador Student Store
Get ready for a new online store! Conquistadores will be able to order online and pick up at registration. The webstore will be LIVE by July 31. Come back for more details!
The student store during on campus instruction is open from 11:30 to 3:15. The student store sells p.e. clothes, yearbooks, snacks, drinks and Lugo spirit wear! In addition, depending on the season, AP and SAT tests along with dance tickets are sold at the student store also. Parents may visit after school to purchase items. We accept cash and credit card (fees apply). Sorry, checks are not accepted.