Home, School and Community Partnerships

Educate Inspire Transform

We believe that the engagement of families and communities

is a high priority in providing continuously improving outcomes for the students we serve

.

Student success is a shared responsibility between home,

school, and community members.
Never stop learning. That's what parents tell their children. Now we offer ALL families and community members so many great opportunities to set an example, and never stop learning themselves with our learning programs ---

all of them free!

PARENT EDUCATION AT SCHOOL SITES

Across the district, there are opportunities for parents to attend meetings, workshops, and classes on a variety of topics. Check the PARENT ACADEMIES and CLASSES tab to see what is happening in Chino Valley USD currently.

" Never forget that, as your child's first and best teacher, no one knows your child as well as you."

Chino Valley Unified (CVUSD) will be launching a district-wide Parent Academy to promote family engagement and enhance student achievement and positive behaviors across our district. Free parent and community courses will be offered at the District's Parent Center located on the Ramona JHS campus. The Parent Center's opening date is TBD. We are seeking input from parents, teachers, and staff on the course and service offerings for this important parent and community engagement work.

PARTNERSHIPS FOR LEARNING NETWORK

This CVUSD network is comprised of school Action Teams for Partnerships (ATP) representing school communities. We know that the home-school connection is a key to student success. ATP's have parents, teachers, community members, and administrators working together on activities that positively impact student success and lifelong learning. We invite you to become involved in your school's Action Team, working alongside teachers and administrators for all students in your school community. If you would like to know more about this network and how it works, click on the PARTNERSHIPS FOR LEARNING NETWORK tab.

Community Partnerships:

Assist with providing a more holistic education to our students

Support principals, teachers and families with student development

Community Partnerships are vital to learner success:

They provide additional extracurricular activities for our students

They help the community participate in the education of our students

They provide students culturally rich learning opportunities schools are unable to provide because of a lack of resources
Our family, school, and community partnership promising practices are based on the research of Dr. Joyce Epstein and her colleagues at Johns Hopkins University's NATIONAL NETWORK OF PARTNERSHIP SCHOOLS. The CVUSD District has been a member of the Network since 2005 and will maintain membership in this national networking of schools. The network offers publications, conferences, online resources, and technical support as part of their membership.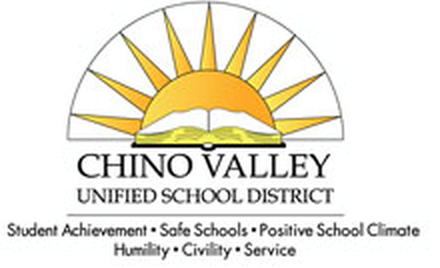 Phone:
Email:
Degrees and Certifications:
Carol Sweat

Parent, School, Community Specialist

5130 Riverside Dr

909 628-1201, ext 1860