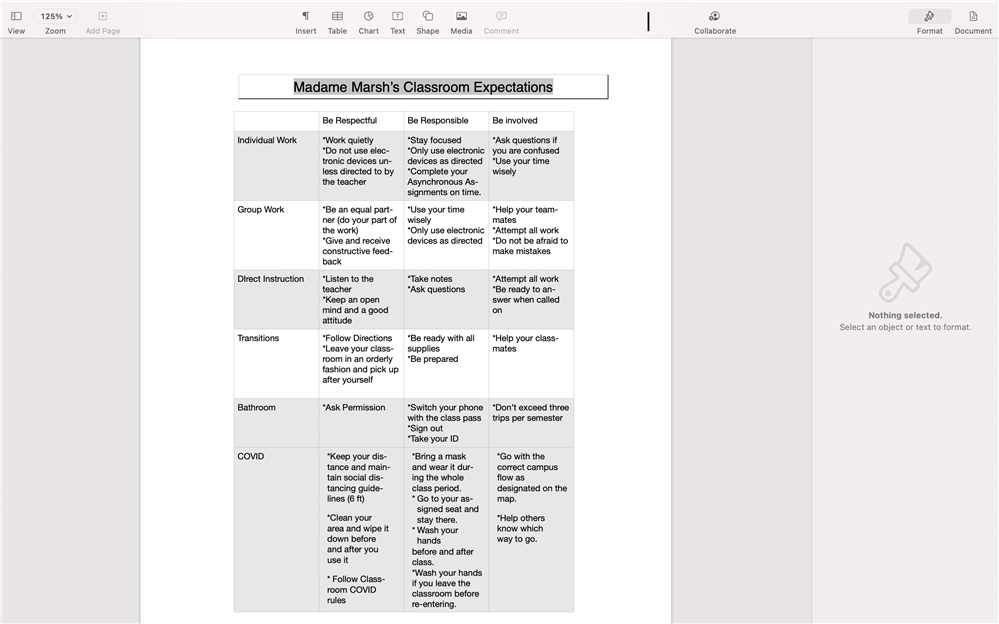 Welcome to Madame Marsh's Class Page
Welcome to French 1, 2, III Honors and AP as well as French Club

English Language Learners, welcome to English Language Development and ELD Support

I am excited to start our journey into language and culture, be it French and French speaking countries or talking about adapting to American culture for those new to our community.

We learn language by doing things in the language, I use activities with visuals, games, songs, whiteboards, total physical response to teach vocabulary and structure of a language. We read a lot in our classes and we do activities to become familiar with the different products, perspectives and practices of other cultures. This includes celebrating significant historical events. In French Class and Club, we cook together and go on Field Trips (COLCOA, the Getty, the Ballet).