Child Welfare and Attendance
Stephanie Johnson, Director
Al Bennett, Coordinator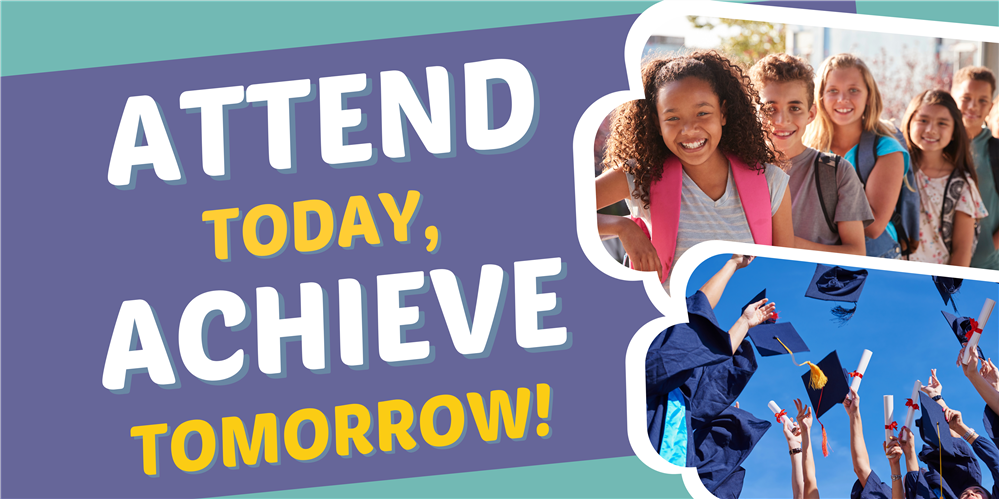 SCHOOL ATTENDANCE MATTERS!
A strong and healthy academic foundation is pivotal to nurturing student success and attaining future achievements. A key factor to increasing a student's ability to master grade-level instruction that culminates in their high school graduation is attending class each and every day!

To kick off the 2023/2024 school year on a positive note, CVUSD staff are excited to join the District in launching its attendance campaign: ATTEND TODAY, ACHIEVE TOMORROW!

Healthy school attendance is a joint collaboration, and we can't wait to have our supportive families join the cause as we encourage students to attend class and engage in instruction. How can you help? So glad you asked!

Schedule medical visits after the school day.
Prepare, prepare, prepare! Get essential tasks – making lunches, packing bookbags, selecting outfits – done the night before school.
Plan family vacations and group gatherings when school is not in session.
Only keep students home when they have a contagious illness or a fever that exceeds 101°.
Connect with your student to understand why they are not looking forward to attending school regularly.
Inform students about the importance of regular, consistent attendance.
Speak with your student's school staff for assistance.

With your support, we will be able to accomplish the District's attendance goal of 96.5% while strengthening student confidence, fostering positive peer relationships, increasing academic success, positively impacting post-secondary achievement, and enhancing vital life skills.