TRANSITIONAL KINDERGARTEN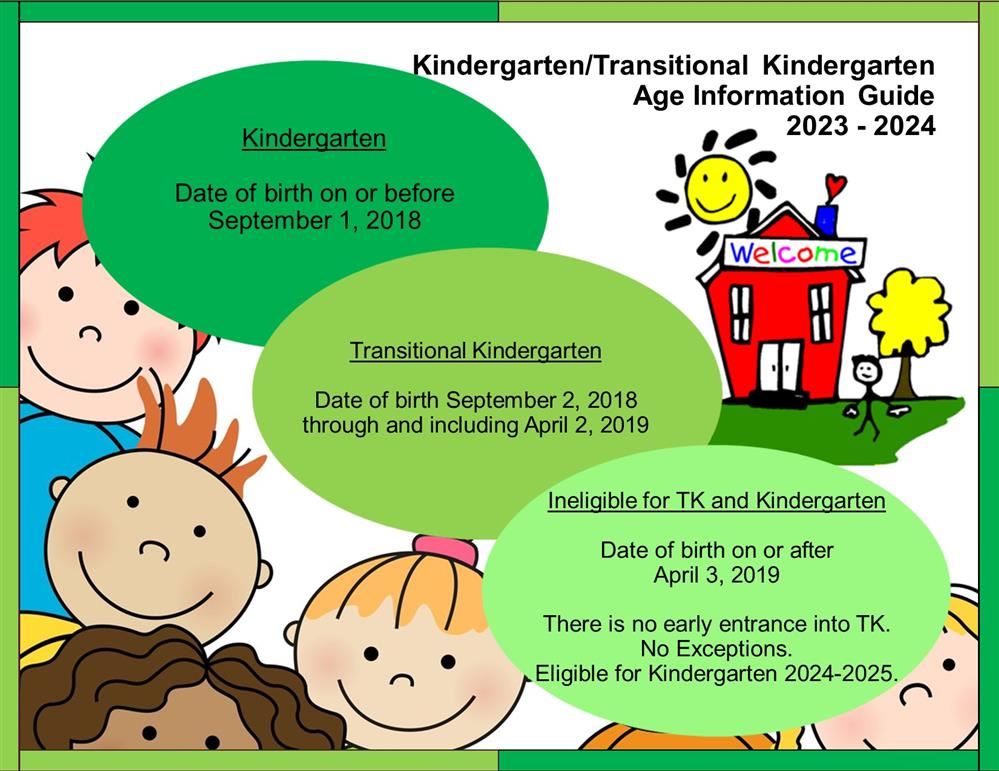 TRANSITIONAL KINDERGARTEN PREREGISTRATION

FOR NEXT ACADEMIC SCHOOL YEAR

2023/2024

Click here for the TK Application for 2023/2024

• To verify a student's age eligibility, proof of age must be presented to a Student Support Services' staff member after submitting the application. Click here for list of acceptable documents

• Return the completed form to Student Support Services by one of the following methods:

Email: Student_Transfers@chino.k12.ca.us
Fax: (909) 548-6015

In Person:
Student Support Services
2730 South Bon View Avenue
Ontario, CA 91761
(Located in Building "E" between Liberty ES and Woodcrest JHS)

U.S. Mail:
Chino Valley USD
Attention: Student Support Services/Transfers
5130 Riverside Drive
Chino, CA 91710

TRANSITIONAL KINDERGARTEN PREREGISTRATION


FOR CURRENT ACADEMIC SCHOOL YEAR

2022/2023

Click here for 2022/2023 TK Pre-Registration Application

• To verify student's age eligiblity, proof of age must be presented to a Student Support Services' staff member after submitting the application. Click here for list of acceptable documents

• Return the completed form to Student Support Services by one of the following methods:

Email: Student_Transfers@chino.k12.ca.us
Fax: (909) 548-6015

In Person:
Student Support Services
2730 South Bon View Avenue
Ontario, CA 91761
(Located in Building "E" between Liberty ES and Woodcrest JHS)

U.S. Mail:
Chino Valley USD
Attention: Student Support Services/Transfers
5130 Riverside Drive
Chino, CA 91710


TK SCHOOLS

2023/2024

• A.M. Schools
Butterfield, Cattle, Chaparral, Dickson, Glenmeade, Liberty, Walnut

• P.M. Schools
Cattle, Chaparral, Glenmeade, Liberty, Walnut

---

TK SCHOOLS

2022/2023

• A.M. Schools
Cattle, Chaparral, Glenmeade, Dickson, Liberty, Walnut

• P.M. Schools
Cattle, Chaparral, Glenmeade, Liberty

---
CONTACTS


• Pre-registration
Student Support Services
(909) 628-1202, Ext. 6745

• Curriculum or Testing
Elementary Curriculum
(909) 628-1202, Ext. 1335

• PREP Program
Special Education
(909) 628-1202, Ext. 1400
Transitional Kindergarten (TK) is the first year of a two-year kindergarten program that the District offers at a few school sites for eligible students who do not meet the minimum age requirement for kindergarten.

ELIGIBLE STUDENTS
• Students eligible for TK must have their fifth birthday of the applicable school year between:

2021/2022 - September 2 and December 2

2022/2023 - September 2 and February 2

2023/2024 - September 2 and April 2

• There is no early entry into TK.


COST
• TK is voluntary and is offered free of charge to families.


REGISTRATION
• Pre-registration forms are available through Student Support Services in person and online.
• Evidence of student's age must be presented to a Student Support Services' staff member to verify age eligibility to TK
• Once student is assigned to a class, parent/guardian will be contacted by school site personnel to complete registration at the school site.


TRANSPORTATION
• The District does not provide transportation for TK students.
• Transportation is the responsibility of the parent/guardian.

KINDERGARTEN/PROMOTION
• Students in the TK program participate in a two-year kindergarten experience: TK is the first year and kindergarten is the second year.
• TK students return to their residence attendance area school for kindergarten.
• If you wish for your student to attend kindergarten at the TK school, follow the intradistrict transfer process during the open enrollment period for the succeeding year.
• Requesting a transfer for your student does not guarantee continued placement at the TK school.

STUDENTS TRANSFERRING INTO TK FROM OUTSIDE CVUSD
• Students who reside outside of CVUSD boundaries and wish to attend grades TK-12 in CVUSD may apply through the interdistrict transfer process.
• Parents/Guardians shall request the interdistrict transfer from their resident district and both districts must approve the transfer request before pre-registering for TK in CVUSD.