CLICK HERE TO APPLY FOR AVID:

Applications are expected by April 1st

Information for Incoming Freshmen:

Application Checklist:

Most recent report card

Paragraphs ready to upload ('LastNameFirstName'.doc or .pdf)

Explain your reasons for applying to AVID. Please include your name, current school, and incoming grade on top left of your first page. Answer all 3 of the following topics to help us get to know you. Please answer each question in paragraph form:

Why is AVID an important class to you?

How do you think AVID will help you prepare for college?

Explain any circumstances or experiences you may have that further explains your reasons for wanting to go to college.
AVID -

A

dvancement

V

ia

I

ndividual

D

etermination

WELCOME BACK AVID HUSKIES!!!

I look forward to seeing all your MASKED faces :)

Contact:

I am committed to responding to all student and parent emails within 24 hours on weekdays. My email address: lora_vivanco@chino.k12.ca.us

Class Access:

We will be using Google Classroom to post and submit electronic assignments. Each student will be joined to a Google Classroom automatically (or will receive an access code to enter the class that will be sent to your student email.) If you have any difficulties, email me.

Class Link

Click on this link: Student Classlink CVUSD
Login: District user name (not email - only use the part of your email before the @ symbol)

Example: if my email is blawhorn@stu.chino.k12.ca.us. I would ONLY enter: blawhorn

Password: District Password (capital letter of your first name, then the first letter of your last name lower case, followed by the last 5 numbers of your student ID)

Distance Learning on Google Classroom

Use the app/button labeled "Google Classroom" and you will have NO issues.
IMPORTANT - Please remember that you must use your school email and passwords when logging into Google Classroom.

Checking E-mail

You will NOT be able to check your email in gmail. You must use the office 365 app/button in your classlink.

Zoom APP

If you have not downloaded your own ZOOM app, you can access ZOOM by clicking on the app/button located on the classlink page.

Important Notes: Google Classroom must use student's school email address to login. All assignments, grades, feedback and assessments will be made and submitted through Google Classrooms.

Google Classroom:

Google Classroom is still our main platform for communication and assignments.

Assignments can be found posted on Google Classroom and will remain the platform for SUBMITTiNG ALL ASSIGNMENTS. We are trying to remain a paperless classroom.

On Asynrchronous days, students must complete their asynchronous assignment on Google Claassroom by 2PM for ATTENDANCE credit.

Grading

Aeries will be used for posting grades, but Google Classroom will be used to view classwork and feedback on grades earned.

Grades are Weighted as followed:

Curriculum: 50%

Focused Notes: 20% (due every Friday)

Tutorials: 20% (Twice a week)

Overviews/Agenda: 10% (due every Monday)
AVID Teachers

Lora Vivanco

(AVID Coordinator), 11th grade
Michelle Chappell, 9th grade
Scott Calles, 10th
Zachary Edwards, 12th grade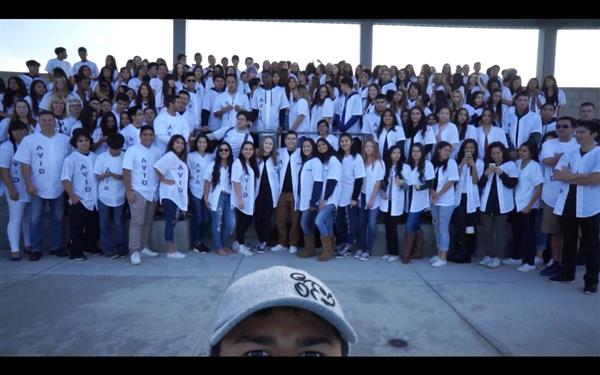 Give us a follow!

Instagram: @chhsavid

Twitter: @chhsavid
Upcoming College Visits (All suspended at this time)

Junior University Tour: (CSUMB, SFSU, UC Berkeley, SFU, UC Merced, Fresno State)

Freshmen LA College Visit: (APU, UCLA)

Sophomore San Diego Visit: (SDSU, UCSD)
There are no upcoming events to display.