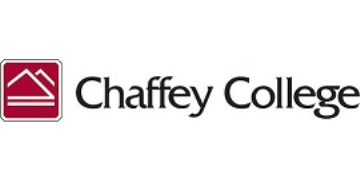 Earn UC/CSU transferrable credit by taking a college class for FREE!

Spring 2020 Chaffey College classes being offered on Chino High's campus are:

Career Exploration and Life Planning – Monday/Wednesday in room 301 – 3:00 to 5:05 PM



Fundamentals of Effective Speaking – Tuesday/Thursday in room 301 – 3:00 to 5:05 PM

*See link to Spring 2020 Classes on the left for details

To register for one or both of these classes, do the following:

Determine which course(s) to take

Attend the Application Workshop on December 5, 2019 at 2:30 PM in the CHHS Library/Computer Lab

Attend the first class meeting on February 3rd or 4th, 2020

Space is limited, so don't delay. Registration must be COMPLETE by January 8th, 2020.

Questions? See Mr. Andrade in Administration.