Welcome to Sra. Larios's Spanish Classroom
You can contact me via email at

Virtual Office Hours

These are the hours which I will be available, live, on Google Meet, for questions regarding assignments, schedules, and other schoolwork concerns. Find the link for my Virtual Office Hours in our Google Classroom, Classwork page, under the "Communications" heading.

Days

Time

Subjects

Mondays, Wednesdays 1:35-2:20 pm AP Spanish 5,

Spanish 2 Honors



Tuesdays, Thursdays 7:30-8:15 am Spanish 2

CLICK HERE to learn how to access Chino High places: Google Classroom, etc.

Class Access

We will be using Google Classroom to post and submit Electronic assignments. Each student will receive an access code to enter the class that will be sent to your student email. If you have difficulties email me ASAP.

5 AP:

Spanish 2 Honors:

Spanish 2:

Syllabus: Distance Education-

AP Spanish 5, Spanish 2 Honors (speakers), Spanish 2

Revised Syllabus

Term: Fall 2020

Contact Information:zorayda_larios-contreras@chino.k12.ca.us

Course Description

This course serves as an introduction to distance education, as both a delivery mechanism and as an academic field. It is intended to provide students with the opportunity to become familiar with the philosophies, strategies, and techniques involved in teaching outside of a face-to-face environment. Students will focus on distance education while we transition into blended learning.

Course Structure and Policies

Work Load

See links above to Google Classroom. Assignments will be posted online along with the due dates. Because the course meets online, it is important that students budget their time and are aware of participation and assignment due dates. Students in online courses must take a greater responsibility for the progress of their learning.

Expectations

Students will follow their schedules and attend virtual classes. Students will access online assignments and work in a timely manner to complete assignments and submit on or before due dates.

Submitting Work

All work will be submitted to Google Classroom. Students are responsible for meeting due dates. If problems do occur—do not have an account—please email me.

Assignment Due Dates

Due dates will be posted with assignments in Google Classroom.

Grades and Feedback

Grades and feedback will be updated weekly in Google classroom, and transferred to aeries.

Response time: I will do my best to answer student emails within 24 hours and to evaluate activities and assignments within 7 days. During scheduled hours I will answer emails in order received.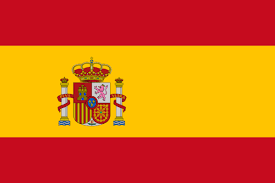 There are no upcoming events to display.
Phone:
Email:
Degrees and Certifications: