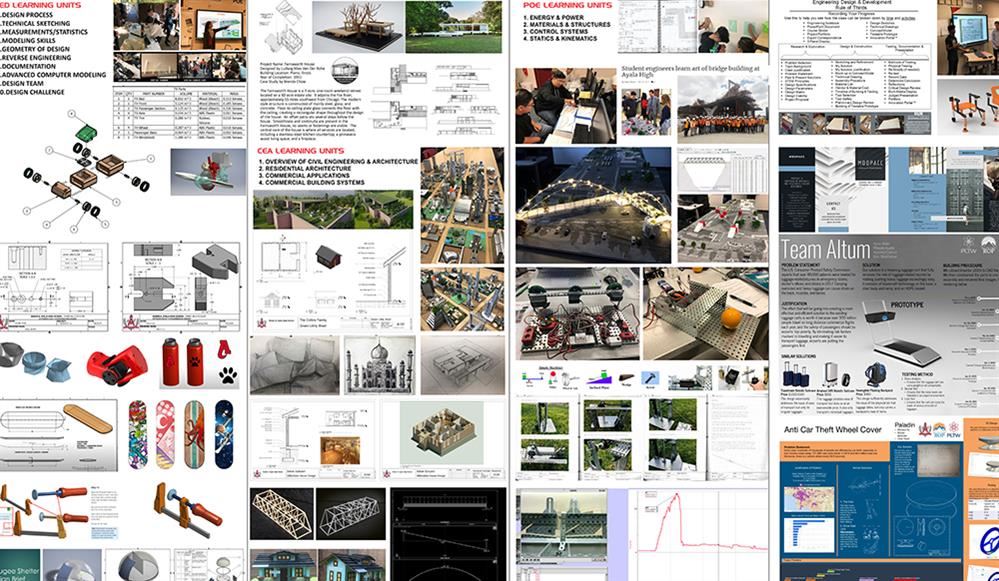 About ACES: ACES is a cross-curricular program that combines strong academics, demanding technical education, and real world experience. Students gain an advantage in high school, post secondary education and future careers. Students compete in competitions such as robotics and app design, go on field trips to interact with industry professionals, and get involved in real-world projects through problem-based learning. Three of the four Engineering classes offer articulation credit with Chaffey Community College Students have priority for several classes and some AP classes before other students*

Students will choose one of two pathways, Computer Science or Engineering for their high school years. Students must commit to a minimum of two years in the pathway they choose.

Students are recommended to a minimum of two years in the pathway they choose.

PLTW = Project Lead The Way STEM curriculum.

All AP classes are contingent on students meeting prerequisites. ACES students that meet prerequisites get preferred admission to AP CSP and AP CSA.

COMPUTER SCIENCE PATHWAY: The Computer Science Pathway centers on computer science, game design, and computer hardware engineering.

This pathway includes 2 AP courses and one Introductory course. AP Computer Science Principles, AP Computer Science Applications and Computer Science Essentials.

ENGINEERING PATHWAY: The Engineering Pathway focuses on engineering fundamentals, physics, aerospace, and mechanical engineering. Students will begin with:

Introduction to Design (IED), UC-approved Science course that covers the use of engineering tools, sketching, measuring, 3D modeling, 3D printing, and the fundamentals of design.

Civil Engineering and Architecture (CEA)-UC-approved Science course

Engineering, Design and Development (EDD)- UC approved Science Course

Principles of Engineering (POE)-UC- approved Science course

All four Engineering classes qualify as Science Electives and IED/CEA have articulation agreements with Chaffey College for college credit.

Please click the Engineering Pathway link on the left for more information.