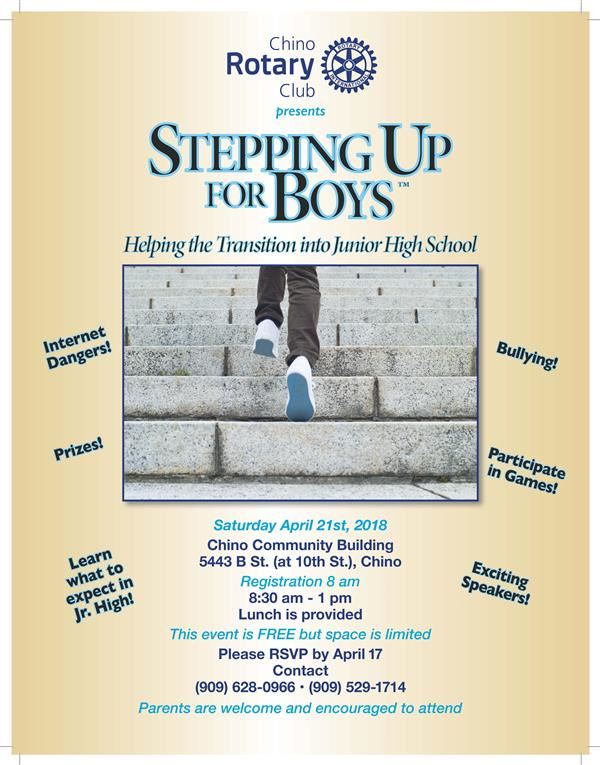 Sixth grade boys: Junior high is right around the corner!
Stepping Up for Boys, an activities-filled event for sixth grade boys transitioning to junior high, will be held 8:30 a.m. to 1:00 p.m. Saturday, April 21 at the Chino Community Building, 5443 B St., Chino.

Registration is at 8:00 a.m.

The event, that includes speakers, games, lunch, and prizes, is sponsored by the Chino Rotary Club. Among the topics to be covered are internet dangers, bullying, and what to expect in junior high.

Parents are encouraged to attend.

The event is free, but space is limited and reservations are required by April 17 at (909) 628-0966 or (909) 529-1714.